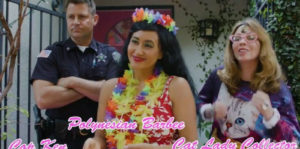 TRIBUE TO TOM SIZEMORE! Tom Sizemore takes us to the seedy underbelly of boutique rehabilitation centers in Derek S. Orr's comedy series Barbee Rehab. In the first episode, Sizemore attempts to recount his harrowing experience at Barbee Rehab to his new therapist, Dr. Janice (Janice Dickenson). Sponsored by Ma-Tel, the center is run by Barbee's close friend, Dr. Midge (Vanessa Bednar), who uses unorthodox methods to treat her clients' unorthodox ailments.
First, the patients are divided into three groups. The humans/collectors are patients who have a severe Barbee collection problem. As they arrive at the center, new patients are stripped of all their dolls and given one doll in return as therapy. The second group is the Barbees and Kens—patients who have taken on the personas of their favorite dolls, including Fairy Barbee (Rachel Riley), Glamour Barbee (Kristy Dennis), and Star Trek Ken (Johnny Wactor) and Barbee. The final group is the wild cards, who suffer from their miscellaneous non-occupational personals like Cat Lady or Alien (Bai Ling).
The series plays out as a series of comedy bits and sketches exploring the line between reality and fantasy. Each patient essentially withdraws from their reality into the world of Barbee and her infinite number of occupations and personalities.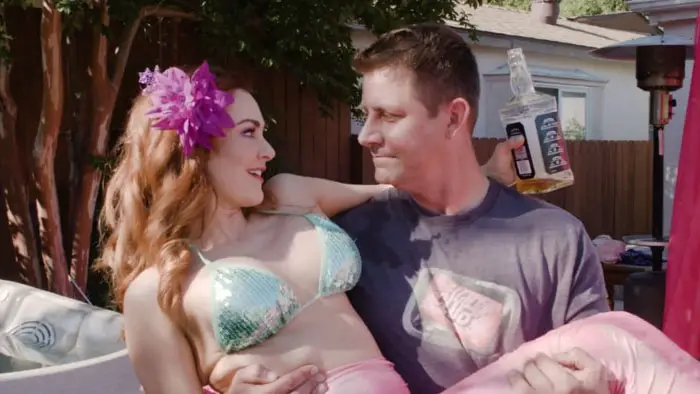 "…Sizemore attempts to recount his harrowing experience at Barbee Rehab…"
The pace of Barbee Rehab is fast and furious. The skits and gags are cut together like a music video and offer an overwhelming plethora of characters—I count 18 characters, most of whom appear in that first episode. The gags are straightforward, how would each of these characters fare in a rehab center, and how would these interact with one another. The pace of the show is exhausting at times. The only moment to breathe comes during the Dr. Janice sessions as Sizemore explains his hard-to-believe encounter and, in that Janice Dickinson manner, she doesn't believe him.
What the show needs to do is slow down. Get rid of half the characters, and find two or three stories to follow. Find the comedy in a few aspects of the rehab experience and insert your Barbee characters there. Maybe use silly humor to explore how Barbee Rehab was created.
I have only seen the pilot episode of Barbee Rehab, and maybe my concerns are addressed, but the point of a pilot is to grab an audience's attention, walk us down the path of your story, and end in a way that forces us narratively to watch the next episode. Instead, the pilot episode is a narrative mess that couldn't rely on the steady stream of silly jokes to carry us through to the end. Barbee Rehab is an interesting idea but plagued by bad execution.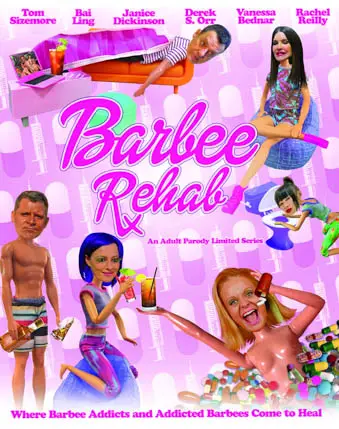 "…the pace...is fast and furious..."