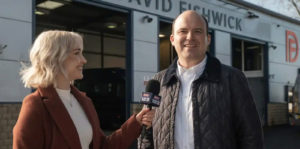 Music has the magical power to bring people together. Director Chris Foggin and writer Piers Ashworth's Bank of Dave is based on the true story that proves it. Dave Fishwick (Rory Kinnear) is a working-class businessman who wants to unite the small English community of Burnley by starting a bank that gives all profits to local charities. The movie wisely uses music as a tool to show how connected the town is through karaoke nights led by Dave. These events have everyone in the packed bar singing well-known rock staples in unison.
The corporate banks have had a monopoly on lending in the area for the past 150 years. This means the big banks are ready to fight dirty so that Dave doesn't shake up the status quo by starting his bank. This leads to the movie being partly a legal drama, with Joel Fry as Hugh, a lawyer who thinks that Dave's case is an impossible uphill battle. Hugh slowly comes around to believing in Dave's mission, to the point where he will do anything to get Dave's bank off of the ground.
Bank of Dave is a good film that had the potential to be great if it had edited the unnecessary fat off and fixed the too-slow at times pacing. At an hour and 47 minutes, this feels long for an inspirational comedy. But, the two main leads, Fry and Kinnear, are magnetically charming as underdogs who couldn't care less about the odds. Phoebe Dynevor is also quite good as Alexandra, though her romantic side story with Hugh is underdeveloped, which leaves it feeling tacked on.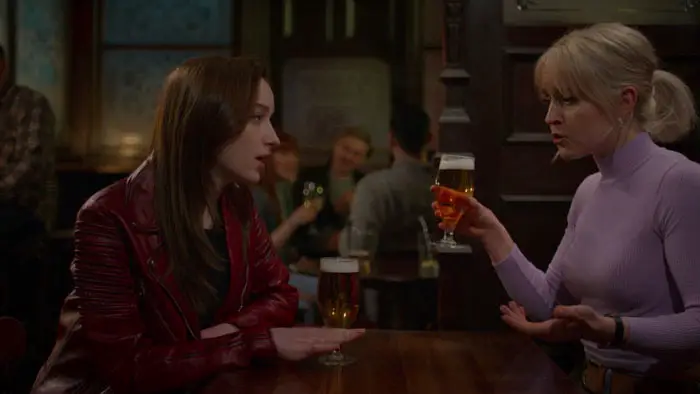 "…big banks are ready to fight dirty so that Dave cannot shake up the status quo…"
Another issue is that Dave starts off with such unwavering optimism, but when he hits the slightest bump in the road and has to do fundraising to get his bank going, he just gives up. Then it comes down to Hugh to find a way to save the day. It was a story choice that did not seem in line at all with Dave's character. I wish Ashworth would have at least explained Dave's mentality better if he's going to act completely different from what we've seen thus far.
Still, the film is worth watching. As mentioned, there's a joy in the music, and the unity that it brings to the community is felt. Fry and Kinnear are good-natured and share decent chemistry. Unfortunately, these really good moments are followed by lulls in much of anything going on, which leaves the film feeling uneven overall. The courtroom scene where Hugh works his legal mind game magic against the villainous lawyers is one of the more enjoyable moments.
Everyone loves a good underdog story, and Bank of Dave fits that mold, despite needing to be tighter. As a writer, sometimes you know something has potential, but it isn't perfect yet, so you have to keep grinding away like the unrelenting Hugh. As it is, the film has a touch of magic, mostly brought on by the classic rock songs heavily featured.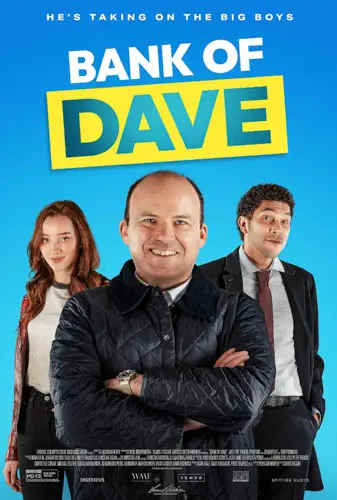 "…Fry and Kinnear are good-natured and share decent chemistry."