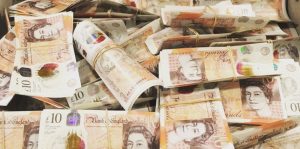 HOT DOCS FILM FESTIVAL 2021 REVIEW! For many of us, debt is part of our existence. We try to balance paying bills, eating, and keeping a roof over our heads without overdrawing our bank accounts. Though with the inflation of products versus the take-home pay, that can, at times, seems like an insurmountable task. Could you imagine the elimination of your debt and giving back to help your community? Not an easy subject or idea to absorb, let alone implement.
However, British filmmakers Daniel Edelstyn and Hilary Powell decided to make a documentary on this very subject respectfully titled Bank Job. Hilarious, quirky, creative, and extremely informative, from the start, the co-writers/co-directors set the mood for tackling the boring and complicated subjects of finance and debt with their eccentric and stylish sense of humor coupled with their addictive creativity. They dive into debt using the worldwide 2008 financial crisis as a pinpoint to understanding how credit has created a growing poverty gap and an added layer of stress in people's lives.
Although there's a great deal to understand about how this multifaceted and intricate financial scenario operates, Edelstyn and Powell decided to flip credit debt on its head and create a community-serving economic entity. Through an art project of creating their own currency, which is executed with incredible gusto and originality, the filmmakers help out essential social institutions in their outlying London neighborhood. They also bring awareness to the needs and financial strain that exists in their borough, and perhaps even on a much larger scale.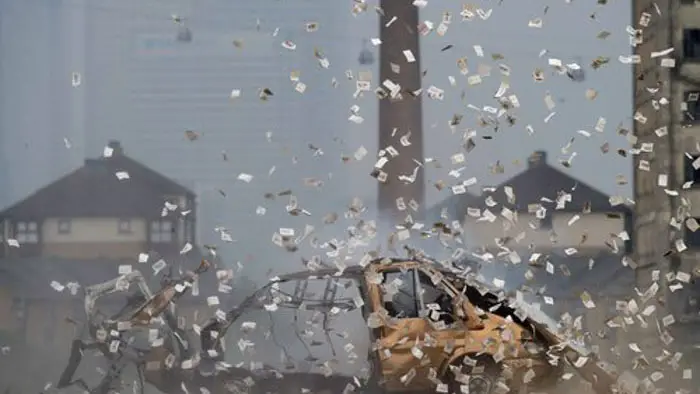 "…an art project of creating their own currency…"
Edelstyn and Powell use their wit and gifts to create a faux interrogation to plead their Robin Hood-inspired idea to help the viewer understand what debt truly means in the world and how they are a cog in a much larger universal money grab. Integrating animation and other tried and true documentary styles with their quirky approach, the duo makes every effort to simplify a highly complex sector of the financial world. Bank Job leaves you thinking about what you might be able to do within your neighborhood.
However, it is the social wellness angle that makes all the difference, as you may think Edelstyn and Powell are just starving artists trying to rid themselves of their own filmmaking debt. However important, people weigh in on what debt really is and how it exists. These professionals even participate in the successful art project/social experiment. The ability to have true financial freedom is very much in question throughout the entire film. Yet, there are many grassroots movements, which all take jabs on how to eliminate this particular hamster wheel of life.
Bank Job ends with a magnificent debt explosion — a real explosion, which only this pair could conjure up as a means to make their statement. It is clever, meaningful, and stylish. The documentary harnesses intellectual creativity proposing that we can enjoy eliminating this societal wart of stress while making efforts for collective change, which, as hard as it might be to believe, can be fun and purposeful.
Bank Job screened at the 2021 Hot Docs Film Festival.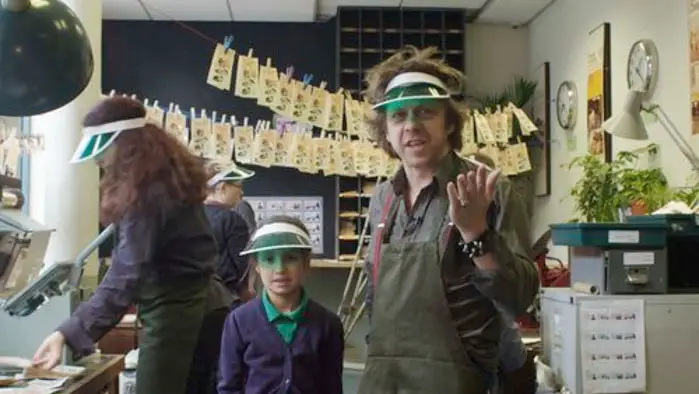 "…quirky...fun and purposeful."