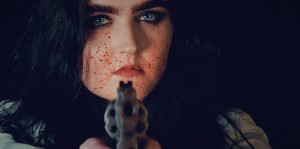 Following on the heels of his acclaimed, raucous, neo-exploitation 2017 debut, The Theta Girl, director Christopher Bickel has re-teamed with co-writer Shane Silman to perpetrate another shotgun blast of a film called Bad Girls.
Three unhinged young women, Valinda (Morgan Shaley Renew), Mitzi (Sanethia Dresch), and Caroline (Shelby Lois Guinn), rob a strip club and hit the road to live their best demonic, drug-induced, interstate-killing-spree life. As the body count climbs, their winning ways score them a duffle bag full of money, drugs, and guns. This is off-the-scale insanity. If Mickey and Mallory Knox were in the hotel room next door, they'd tell them to keep it down over there.
Special Agents Cannon (Mike Amason) and McMurphy (Dove Dupree) are hot (ish) on the trail of the women, but always one step behind, despite a path of destruction they leave that must be visible from space.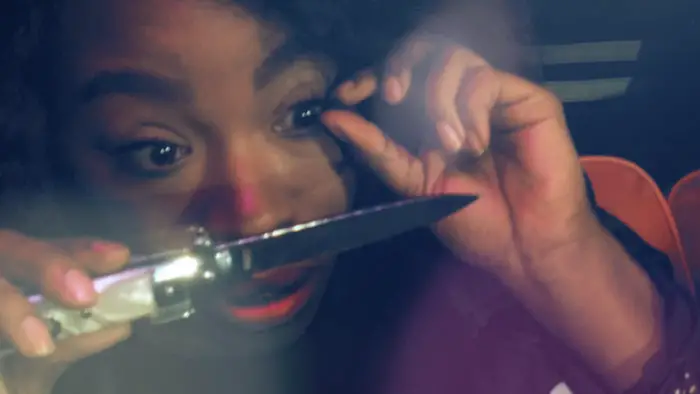 "…rob a strip club and hit the road to live their best demonic, drug-induced, interstate-killing-spree life."
In a bid to have as much of their fever dream bucket list realized as possible, the women kidnap lead singers from their favorite bands, Bard Gainsworth (Cleveland Langdale) from Christmas Tits, and Zerox Rhodesia (Micah Peroulis) from Poltergasm. The abducted men seem more bemused than frightened and go along with the scheme without much fuss. The women keep them drugged and sexed-up, and they don't complain. They also wind up taking a nerdy hotel clerk, Rusty (Jonathon Benton), when he begs to come on the murderous joyride.
As their grisly road trip unfurls, the killer crew makes it across the border to Mexico. However, there's trouble in the ranks when their de facto leader, Val, decides that they all must have their rock star man along, but only she and Mitzi have ticked that box. When she learns Caroline has always crushed on Danny Lucifer (Shane Silman), she points the car north back across the border. Caroline has taken a shine to the clerk, but Val feels this is beneath her, and so, north they go.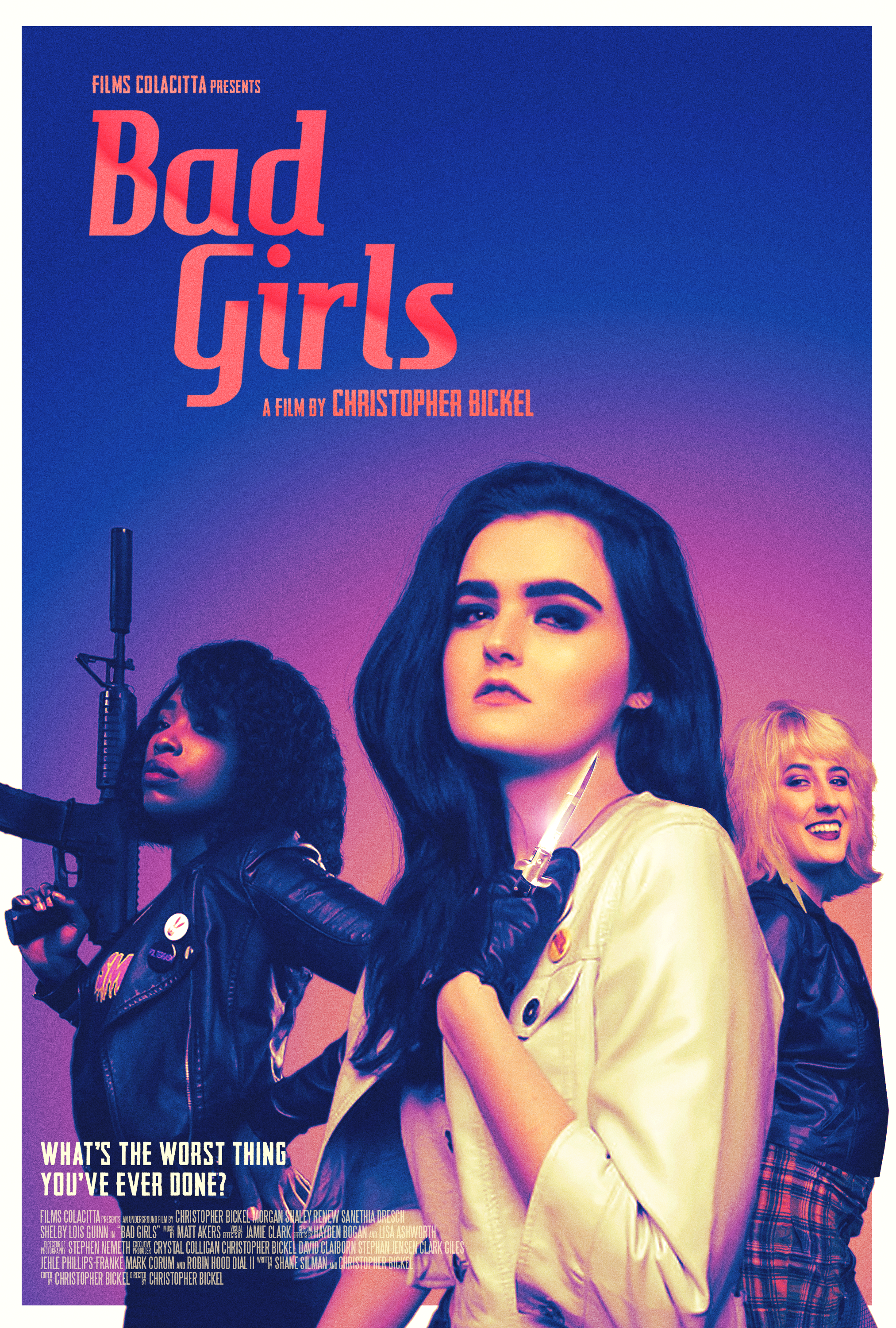 "…for all the low-brow blood, guts, and boobs, Bad Girls still preserves the essential filmic elements that make it relatable."