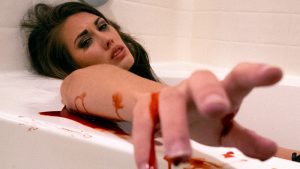 One need only peruse the titles of Zebub's films on IMDB to come to that conclusion. Many of those titles I won't repeat here, check it out for yourself. The simple answer is a resounding yes. Bill Zebub is the world's most offensive filmmaker.
Zebub got my attention with his 2006 film Assmonsters: The Making of a Horror Movie, a brutally self-reflexive comedy about horror fans making of an ultra low-budget horror film. Zebub's prolific output is admirable, even when the films don't live up to the hype such as Dickshark. (Though, truth be told, Dickshark is exactly what you'd think it is.) Like the best of Troma movies, Bill Zebub's movies are imbued with self-awareness, cheap effects, simple storylines and, surprisingly, charm. The thing that sets Zebub apart is his seeming obsession with going for the jugular when it comes to each features' title and storyline.
Bill Zebub currently launched a Kickstarter to fund his latest project with the least offensive title in his filmography, simply titled Zombie. In this interview, Zebub chats about building his bizarre resume, low budget filmmaking and how he has managed to cobble together a living making movies steeped in such offensive subject matter at a time when something as innocuous as liking a tweet can get you "canceled."
Is Bill Zebub your real name?
It is real in the sense that I can cash checks that are made out to that name.
You've made films with such titles as Dick Shark, Ant Farm Dickhole, Frankenstein the Rapist, The Worst Horror Movie Ever Made (which you then remade three years later) and Assmonster. How seriously do you take these films? And how do you go about coming up with a concept and title? 
I take these films seriously, but that doesn't mean that I can't have fun.  I will explain Antfarm Dickhole in a way that can be applied to most of my work.  When I was at a failed horror convention in Connecticut, a fellow indie director and I were bored because there were more vendors than visitors. Even Bruce Campbell, who was a guest, had no one at his table, so he roamed around, and I was, unfortunately, urinating when he came to my spot. I mean, I was using the bathroom. (I wasn't urinating at my booth, although one of my actors was doing so into Snapple bottles because he was too lazy to walk.)
The other indie director, Mark Colegrove, told me that he wanted to film a scene in which an ant walks into the urethra of a penis.  I asked him why he would do something that would demolish his chances of getting distribution. While he answered, I couldn't stop making jokes, like saying that the movie would be Rated Aaaaaaardvark. Get it? Instead of Rated R. I came up with the title Antfarm Dickhole which was only for the comedic-spelling that took over my mind.  
For some reason I couldn't stop making jokes about that topic, even days later.  I realized that I had more than enough material to write a script, but I couldn't imagine any store carrying a title with the word "dick" in it. I called my distributor to ask if there was some chance of indie stores acquiring the title, but after I said the name of the movie, I heard deafening laughter. My liaison at the company told me, "Bill, you must make this movie!"  It is the opposite argument that a producer generally has with a distributor.  I was assured that the sales team would put all their might into helping me recover my investment. This is a key part of my life, and something that aggravates my peers. I do everything backwards and still get somewhere.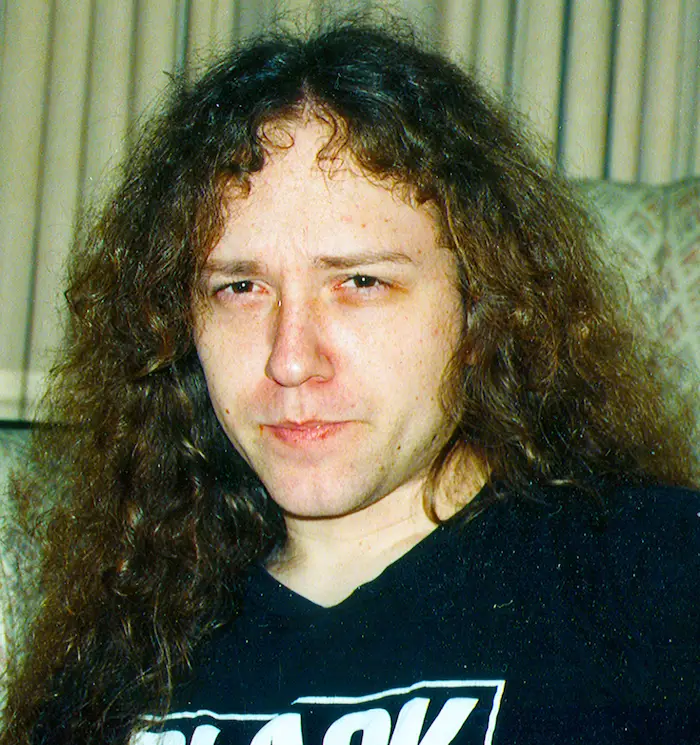 "…when I make a movie, I do it my own way because I don't answer to investors, but I would happily remake any of my movies and allow experts to make sensible changes."
Ok, so the distro gave me the green light, and I wrote the script. This is a key part of your question. I take writing very seriously, but I don't sit down on purpose to create ideas. All my ideas come from spontaneous thoughts.  This is my personality. I hear, read, or see something, and I ask "wWhy?" and "What if?" and I allow myself to be as absurd as possible. This is constant.  It's not something that I have to actively turn on. But when I write, it's when I try to reel in those ideas into a structure.
I recall actually talking about that film on DVDuesday on G4TV and I remember we had to put a piece of tape over the title. Everyone commented that the filmmaker must be delusional. 
I am not delusional. I know what I am doing, and I know what things look like.  In the case of Antfarm Dickhole I didn't believe that I would sell any copies other than at horror conventions. I couldn't believe that stores would carry such a movie. So I gave it a budget of $400. There is about $2,000 of naked women in it, but I was filming a horror movie at the same time, and I asked each actress, "Hey, you are getting paid a day rate. Can I reduce the material for the horror movie and tack on an hour or two of you filming extremely silly bits for my ant movie?" They all said yes. What I mean to say is that they were being paid for another movie – I didn't pay anything extra for the ant movie, but I did it honestly and with consent. But out of fairness, I wrote the scenes to be quickly filmed. It didn't add any more time than what I had scheduled with the nice ladies.
It turned out that the movie made $9,000 in three months. The Roku box first came out at that point, and my distro asked if a channel could use the ant movie. I would not receive any money. I was grateful that the movie had become profitable and that it had actually ended up in stores.  I happily gave permission, and there were over 100,000 downloads the first month, which gained me many new fans.
So you see, I do live by methods. If I had made the movie for $100,000, would it have been better? Well, yes. But I doubt that I could have raised that. If I had investors, they would have censored or changed all the things that fans enjoyed.  This brings me to another point, and the last one – when I make a movie, I do it my own way because I don't answer to investors, but I would happily remake any of my movies and allow experts to make sensible changes.