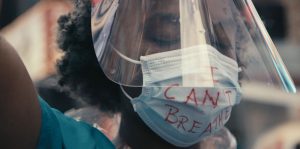 AFI FEST 2021 REVIEW! While there's been a deluge of COVID-19-themed productions since the pandemic started, Matthew Heineman's The First Wave stands out from the crowd. A searing account of New York City during the first four months of lockdown – specifically the frontline healthcare workers and the families whose loved ones they were attempting to save – the documentary unflinchingly portrays the devastation, the tremendous pressure, and the glimpses of hope amidst the terror. Without getting bogged down in politics or polemic, it simply shows how kindness sustains us during calamity. As such, the film is unforgettable.
Heineman focuses on one of the many hospitals swiftly swept into a vortex of death and despair: the Long Island Jewish Medical Center. "We are taught pattern recognition, and as of now there is no clear pattern," stammers a panicked Dr. Nathalie Dougé, one of the indelible central figures in Heineman's film. The doctor, in fact, the entire hospital staff, has endured unimaginable struggles, as one patient dies after another, leaving their loved ones shattered.
Finding herself thrust into the midst of chaos, Dr. Dougé struggles with the dilemma many heroic doctors and nurses face: how do you "separate yourself in order to get through the day"? Each death is followed by a somber minute of silence. Those minutes accumulate to hours. Nurses call families to deliver bad news, and their hearts break a little more with each anguished response.
"…New York City during the first four months of lockdown…"
But, it is not all doom and gloom. The plight of a middle-aged police officer will leave you feeling exalted. Another patient returning home to her family after a long, grueling battle, serves as a beautiful testament to human resilience. The filmmaker effortlessly switches perspectives – those of the doctors and the patients – making for a tautly-paced narrative.
"The majority of my patients are Black, Hispanic or immigrant," Dr. Dougé laments. "This could easily be my mom." Race figures heavily in The First Wave, as it masterfully depicts the civil unrest over George Floyd's death, and demonstrates the irrevocable link between the pandemic and the Black Lives Matter movement. Tragedy leads to revelations; outage leads to change.
With unprecedented access to overfilled, frenzied hospital rooms, as well as quarantined homes, Heineman makes one cringe at every prolonged beep of the vitals monitor, delves right into the patients' eyes, their very souls. He imbues the documentary with the same sense of urgency and empathy that were evident in his previous docs Cartel Land and City of Ghosts. A tough watch but a necessary one, The First Wave marks the finest cinematic account of the COVID-19 pandemic yet.
The First Wave screened at the 2021 AFI Fest.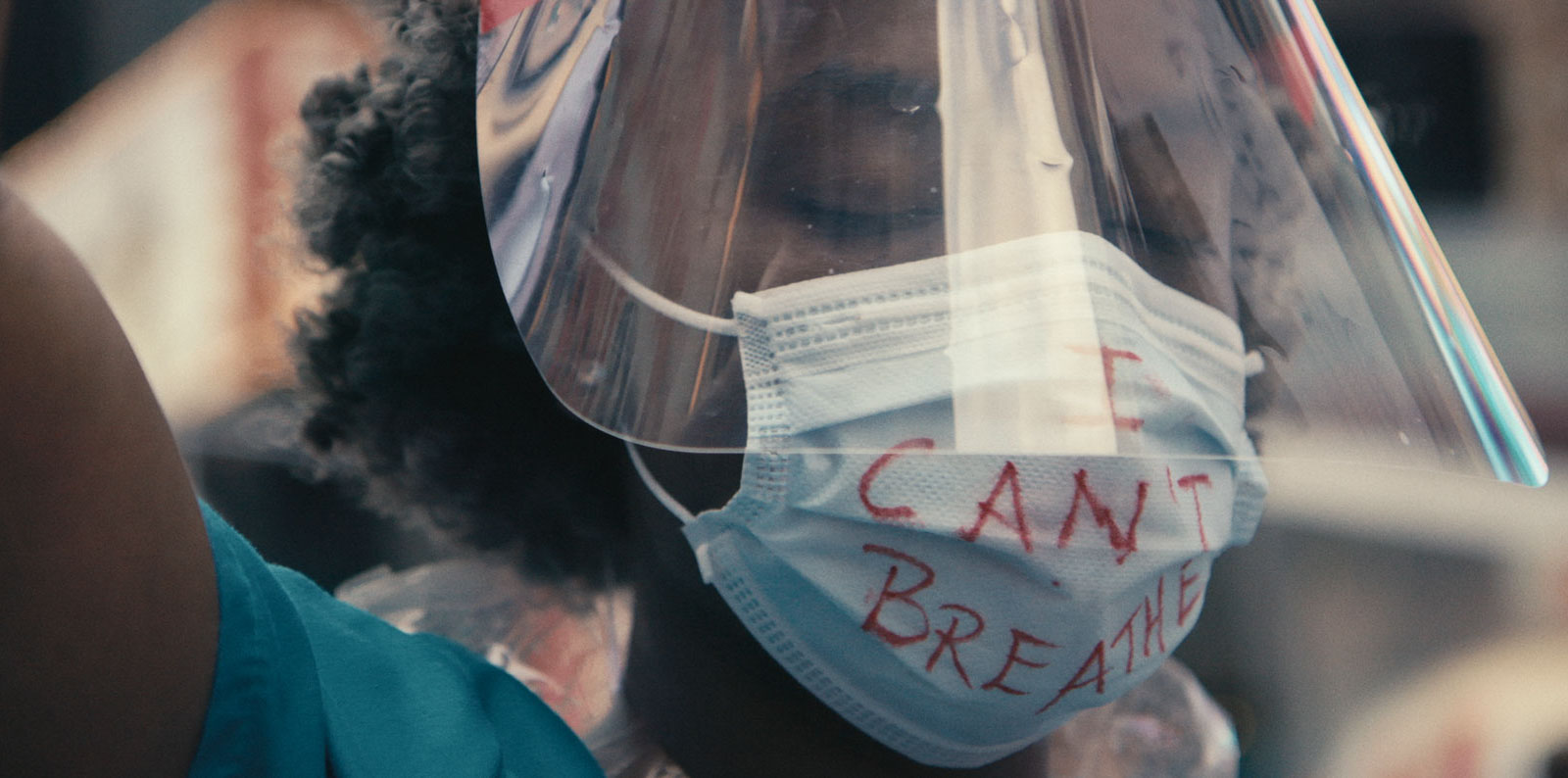 "…the finest cinematic account of the COVID-19 pandemic yet."