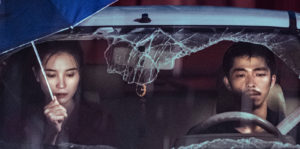 NOW ON VOD! Director Xiaofeng Li's Back to the Wharf, written by Xin Yu, is a Chinese crime drama with details ripped from actual headlines. The son of a local official in a coastal fishing town, Song Hao (Zhou Zhengjie), is a star student who's told he won't get the college placement he has earned. Instead, his slot has been given to close friend Li Tang (Gao Yuhang), the son of powerful local mayor Li Weiguo (Jin Hui). The school principal (Zhou Jianya) tells Song that he believes Song will get into college without the automatic placement and that he's reallocating it for the greater good: "I prioritize the collective over the individual." When, in fact, the change is done to curry favor with the mayor.
Song tells his father, Jianhui (Wang Yanhui), of losing the placement, and there is a tense exchange between them, after which they both leave home highly agitated. Song Hao goes to speak with Li Tang but accidentally enters the wrong house in an upscale neighborhood, the first in a disastrous chain of events. The homeowner, Wan Yuliang (Zhao Longhao), attacks Song, thinking he's a burglar. In the ensuing fight, Song winds up stabbing him, leaving Wan wounded. Song's father is nearby, as he, too, comes to speak with the mayor, hears the commotion, and runs in. He murders Wan to ensure the man can never testify about the attack, and the father and son flee. Unbeknownst to them, Li Tang has seen the whole event and keeps it quiet, filing it away for future use.
With his life in ruins, Song Hao moves far away to Guangzhou, where he takes a menial job in a cement factory. He spends the next 15 years there, out of touch with his home village. The trauma of the murder sends him into an existential depression from which he never recovers. Song does finally return home when news of his mother's death compels him to go to her funeral. Despite his crimes being so far in the past, his dramatic challenges are just beginning.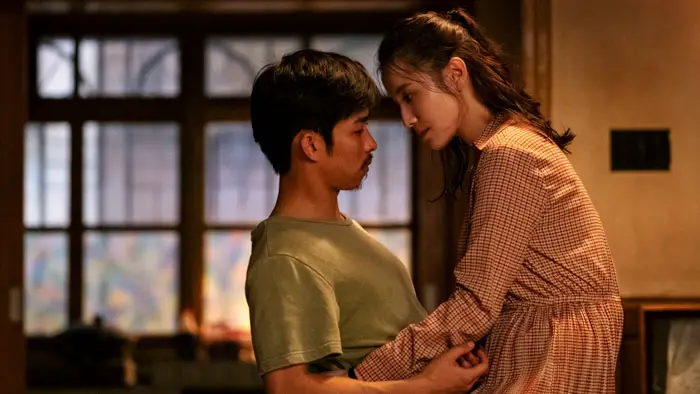 "…his life in ruins, Song Hao moves far away to Guangzhou…"
Jianhui has risen in rank and power but has become as corrupt as other officials to gain and keep his status. Li Tang has become a wealthy, unscrupulous land developer who digs up the past to blackmail Song into helping him commit crimes to further his business interests. Another complication added to his plate is a reluctant romantic relationship he drifts into with one of his former classmates, Pan Xiaoshuang (Song Jia). Pan wins him over with her exuberant approach to life, adding spark and color to his dull, desperate existence. She is a cultural anomaly, being an unmarried "leftover woman." After they've been intimate, she suggests they marry, and he agrees.
Back to the Wharf is a taut drama with twists and turns to keep it lively. Each time Song seems to be moving toward a happier life, another consequence of his poor judgment rises up to block him. The story is based on elements drawn from actual cases. Alongside solid performances, the blue-grey wash of the cinematography and the mournful retro soundtrack provide the perfect tones for Song's unhappy dramatic journey. Song Jia's intense performance as Pan Xiaoshuang is a stand-out. 
For Western audiences, Back to the Wharf is an engaging glimpse of daily life at the intersection of Chinese family culture and government corruption.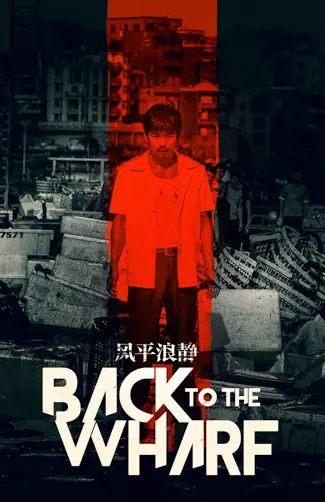 "…engaging glimpse of daily life at the intersection of Chinese family culture and government corruption."