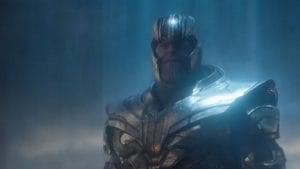 I should note that it is nearly impossible to talk about Endgame without discussing some things that may be considered spoilers. I won't reveal any major events in the climactic third act, but I will discuss things leading up to the ending. I highly recommend that in order to enjoy Endgame fully, you do not read any further until you have seen it. You may want to listen to our Avengers: Endgame episode of the Film Threat Podcast which includes a non-spoiler discussion. But from here on, anything you read could be considered a spoiler, so please stop reading now. Final warning. Stop. Reading. Now.
Spoiler Territory
The opening of Endgame finds all of our characters depressed as they handle their loss against Thanos. Everyone is lost. Not only lost in the sense that their lives have become without purpose but the fact that they lost the fight of their lives with Thanos resulting in half the population of the universe turning to dust. In a shocking moment I will not spoil, our heroes regroup on a mission that results in a short-lived "win" but with nothing truly gained.
Here is where the Russo Brothers show their exceptional skills as storytellers in creating a tone that feels much like a quiet, character-driven independent film. We observe all of our heroes suffering as they attempt to accept their failure. Steve Rogers is a slightly optimistic member of a support group trying to cope. Thor has become a drunk and a buffoon. They're all just trying to keep it together. Tony Stark seems to be the only one to have found solace by building a family with Pepper and his daughter who favors daddy. Tony has found purpose and happiness in spite of the incredible loss.
"…the Russo Brothers show their exceptional skills as storytellers."
The first 30 minutes or so has a very somber tone. But when a random event brings Ant-Man out of the quantum realm and back to earth, things change fast and a plan emerges that may set things right. Yes, it involves time travel and collecting stones throughout various moments in history, well, Marvel movie history that is. This "time heist" is a bold move for the team but it's certainly better than attending support group meetings or trying to cope. The various missions find our characters in moments in time in the Marvel universe providing Steve Rogers and Tony Stark an opportunity to revisit and reconcile old relationships. One mission in particular for Steve and Tony is not just about the stones, but about healing their friendship and their relationships with the ones that matter most.