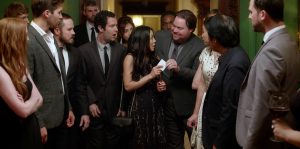 Ashley Jones Is Perfectly Normal, written and directed by Thomas Bangert, follows the titular Ashley Jones (Hana Yuka Sano), whose life is perfectly, painfully normal. The reporter does puff pieces on trees, and her boyfriend, Larry (Chris Yeschenko), prefers normalcy over just about anything else. In fact, he likes it so much that the couple has only ever ordered the same items at their favorite restaurant.
But, while covering the controversy surrounding the tree, Ashley talks to a woman who claims to be 500,000 years old. For unknown reasons, after talking to this person, Evie (Loa Allebach), Ashley wakes up differently. Now, her career is in jeopardy, Larry leaves, and everything Ashley thought she knew she wanted is questioned. So, why is she different all of a sudden? Can Ashley find a way back to normality, or will this new way of seeing things allow her to see what she truly needs from life?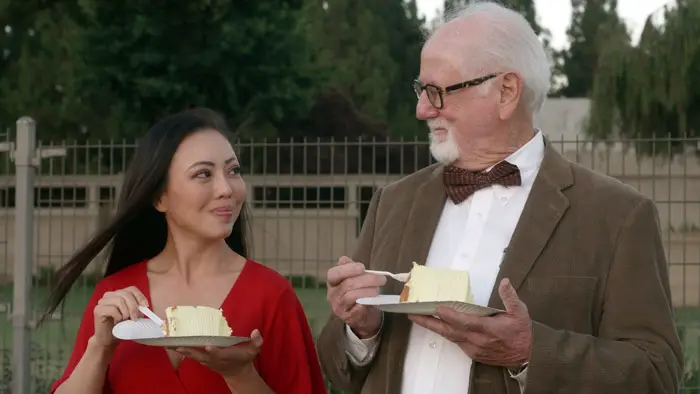 "Can Ashley find a way back to normality…"
Ashley Jones Is Perfectly Normal is narrated by co-writer Kev Stock, whose omnipresent character directly interacts with the others. This narration sets the farcical tone of the entire affair, which the writers wisely use to their advantage. Looking for a big reason why Ashley becomes different? That's not going to happen. Stock and Bangert are much more interested in exploring what normal means and how a change affects Ashley's life, both the good and bad. Thanks to the expertly written screenplay, audiences are entranced by Ashley's predicament and root for her to figure out her heart's desires. While some of the other characters, such as Larry, are one-dimensional, they still get some very funny lines and serve their purpose well.
Hana Yuka Sano stuns as the title character. Every wince-inducing moment or scene of confusion is 100% believable because the actor sells every emotional beat with sincerity. Her chemistry with Yeschenko and Allebach is fantastic. Yescehnko's straight-laced demeanor is hilarious, and his comedic timing is killer. Allebach is the glue that holds the absurd premise together, as she sells her beliefs and issues better than one expected.
Ashley Jones Is Perfectly Normal is a hilarious live-action cartoon. Bangert keeps the atmosphere light so that the finale hits all the feels unexpectedly hard. The cast is perfect, the story is amusing, and the tone is just the right side of farce. All in all, if you want to laugh your head off, cook some pasta, and sit down for a delightfully strange time that will leave you in stitches and give you some to think on.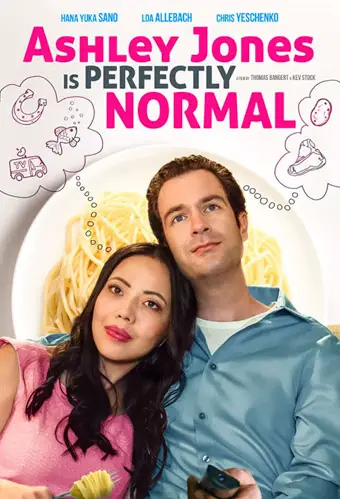 "…Hana Yuka Sano stuns..."