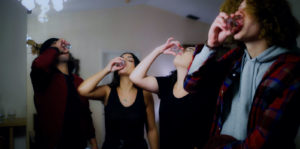 Young love! For some of us, it's hard not to miss those high school parties and the romance that comes along with them. For others, memories of crippling social anxiety and awkward adolescence make it a time they would like to forget. Writer/director Pat Mitchell's short film, Apples, Oranges, Lemons & Limes, is an energetic trip down memory lane sure to remind some of great times and others of traumatic times.
The film's opening sequence takes place at a party at a friend of a friend of a friend's house (according to one of the teenagers). After copious amounts of cheap beer, hard liquor, and nonsensical drinking games, anxiety-addled Henry (Calvin Waldau) spots his former middle school crush Natalie (Skye Marie Sena) at the party. After much convincing from his friends, he goes over to initiate a conversation. Henry and Natalie eventually have an action-packed yet romantic walk home that brings to mind the many great coming-of-age films that we've seen throughout the years.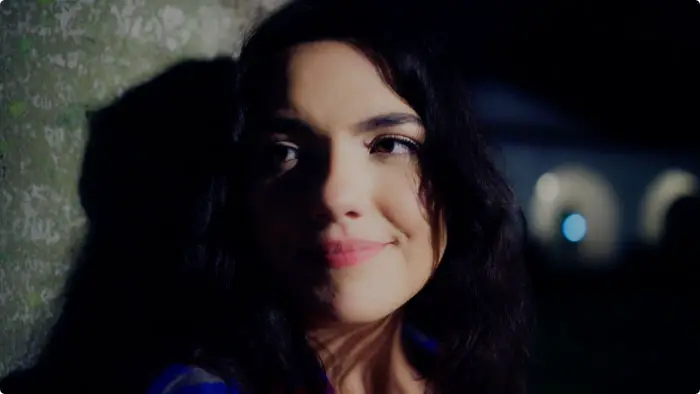 "…anxiety-addled Henry spots his former middle school crush Natalie at the party."
The cute interactions between Henry and Natalie are the highlight of the film. Their sweet banter represents a marked improvement over the drunken ramblings we've been privy to at the party beforehand. However, a fantastic solo dance sequence from Rebecca (Valeria Di Babbo) is worthy of its own short film.
Apples, Oranges, Lemons & Limes doesn't attempt to reinvent the wheel, but Mitchell knows where the story's strengths lie. As such, he is willing to let the cast drive the film's energy. The film is a fun watch, full of enough switches in tone to help it stand out among the crowd of indie shorts with a junior cast.