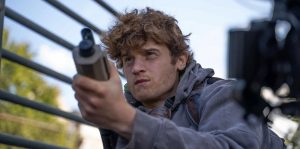 There's no better place to hunker down during a zombie apocalypse than a movie theater. Be warned, though: that doesn't mean you're in a safer place. In Conor Holway's epic, indie thriller, Apple Cinema, a band of Gen-Z's are on the brink of insanity and confronted with a dire ultimatum to ensure survival.
Our story opens with Coach (Conor Holway) and his buddy South (Kevin Perrington-Turner) doing what they've done for the last three years: watch movies, as they are in a theater, and zombies are outside. However, on this day, Coach tells South that today is the day he's leaving. South is incensed and warns his friend to stay put because he saved his life, and now is not the time to abandon what they have.
Pondering his next step, Coach flashes back to various events, such as his daily routine of working out in front of a cardboard cutout of Chris Evans and working like a dog for a motivational speaker, Jimmy Pacetti (Paul Kandarian). Then, just as Coach gets his big break, an offer to write for the Connan Show, the outbreak happened and ended his dreams. But how much longer can he sit still, and how much longer will the supply of theater popcorn last?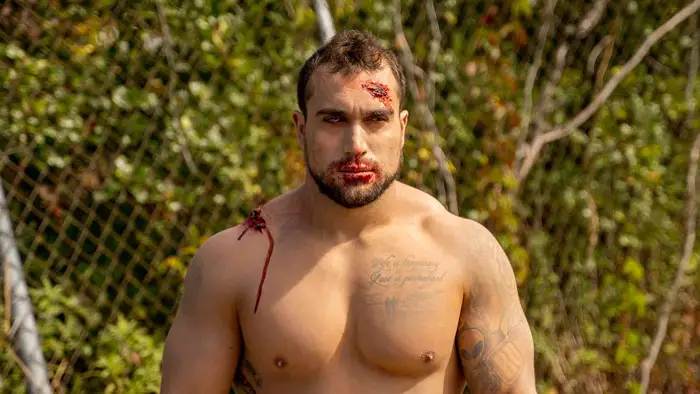 "…a band of Gen-Z's are on the brink of insanity and confronted with a dire ultimatum to ensure survival."
Apple Cinema has all the charm that comes from a crew of indie filmmakers and the fun from a team that wants to make zombie movies. Coach is the thru-line as the narrative explores the idea of a young man's destiny, who is on that precipice of fulfilling his dream as a writer only to have it dashed by the apocalypse. South had a similarly dashed dream — to become a CPA — and is resigned to live out the rest of his life watching movies. It's a contrast between moving on and staying still.
Half of the flashbacks are used to nail down Coach's character as a protagonist looking to meet his potential in life, and they are, for the most part, brief comedic scenes. The other half explores the relationship between Coach and South during the early days of the outbreak. They suffer through the consequences of past attempts to leave the theater. Their only source of hope comes from intermittent PSA announcements shown on the cinema screens. While the two have remained friends witnessing the death of other survivors, their friendship is not built on the best foundation.
Overall, Apple Cinema is good light fun. Though the comedy falls on the silly end at times, it's all within the context of the bigger picture. Knowing the filmmakers didn't have a big budget for the zombie effects, they effectively used various camera filters to turn their neighborhood into an undead wasteland. This is DIY filmmaking and pushes its low budget to the limits. The film is definitely worth watching to support a new crew of emerging filmmakers. Now, I want to take over a movie theater and make a film.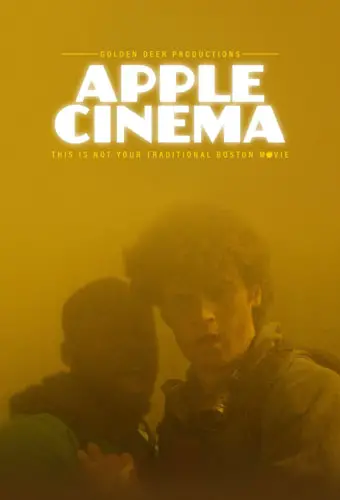 "…pushes its low-budget to the limits."