I have been a fan of Kate Winslet for as long as I can remember. So I was more than excited to get a chance to see her new movie, Ammonite, in which she stars opposite Saoirse Ronan. It is director Francis Lee's sophomore feature effort and is masterful. It's a beautiful, quiet, soulful film that speaks to the LGBTQ+ experience in 1840s England.
Mary Anning (Winslet) was a real fossil dealer/collector and paleontologist in Lyme Regis, England. Charlotte Murchison (Ronan) was an actual geologist who traveled with her husband, Roderick Murchison (James McArdle), around Europe collecting geological artifacts. In Ammonite, Roderick and Charlotte come to Anna's fossil shop, and Roderick asks if he can accompany Mary on her daily expeditions of the cliffs around the English Channel.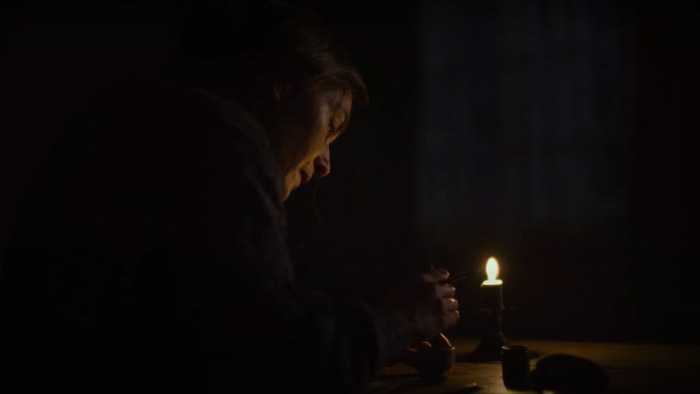 "…Roderick leaves Charlotte with Mary…the two fall in love…"
Historically, this all actually happened. In the Wikipedia article about Charlotte Murchison, all that is stated about her connection to Mary Anning is, "With her husband now focused on the study of geology, Charlotte became Roderick's constant companion during his travels, studies, and fieldwork, working alongside him. On one such trip, specifically their voyage to the southern coast of England, Charlotte went fossil-hunting with Mary Anning (1799–1847), and the two became close friends from then on." The film suggests that Anning and Murchison were more than "just friends." Actually, it does way, way more than suggest.
In Ammonite, Roderick leaves Charlotte with Mary while he gallivants around Europe, collecting geological artifacts. It's implied that Charlotte had a miscarriage and is suffering from severe melancholy. Roderick thinks being by the sea will help her. It's not long 'til Charlotte starts feeling more like herself. But it has nothing to do with the sea and everything to do with Mary. In the film, the two fall in love with each other, and furthermore, it suggests that Mary Anning had a previous relationship with Elizabeth Philpot, who is portrayed excellently by one of my favorites, Fiona Shaw. There is no historical evidence that the two were ever really lovers, but it is an interesting twist on the life of both women.
Ammonite has a lot in common with a film that did very well last year, Portrait of a Lady on Fire. There are two women that begrudgingly end up stuck together, only to end up falling in love. It also takes place in a city by the ocean. Both end in a museum setting as well. I'm sure this wasn't by design, but I think it's very interesting how similar the two are. Ammonite ends on a more hopeful note than Portrait, however.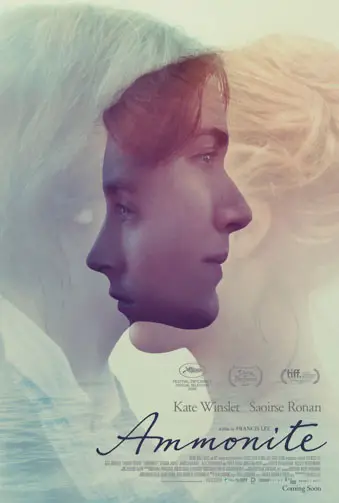 "…I will now forever be wondering if Charlotte Murchison and Mary Anning actually 'did it'..."