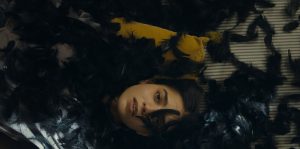 There are highly stylized moments throughout All the World is Sleeping that contrast the stark cinematography, such as when Chama sees a black feather on the floor of the dope house. A black feather symbolizes a warning. When she sinks into her heroin stupor, the camera turns sideways, and she is slowly engulfed in a swarm of feathers. There is also this nifty audio effect used only when her drug dealer (James Kirkland) speaks, making him sound muffled like a blown-out speaker. There are also lightning flashes from the past that intrude on the present that grows with frequency the more sober Chama gets. These include her childhood with Beatriz as well as when she was pregnant and living with Santi (Luis Bordonada), the heroin dealing father of Nevaeh.
Toaster, who is constantly luring Chama into getting high, could be seen as an embodiment of heroin itself. Her companionship and comfort, along with reaffirming that people like Chama were meant to be addicts and no one else understands, mirrors the invisible maze the drug traps users in. There is also a lot of craft put into the withdrawal sequence, with the repetition of mundane images flashing before your eyes, marking the slow, boring crawl to sobriety. It is a great depiction of kicking that is right up there with Christiane F. and Trainspotting.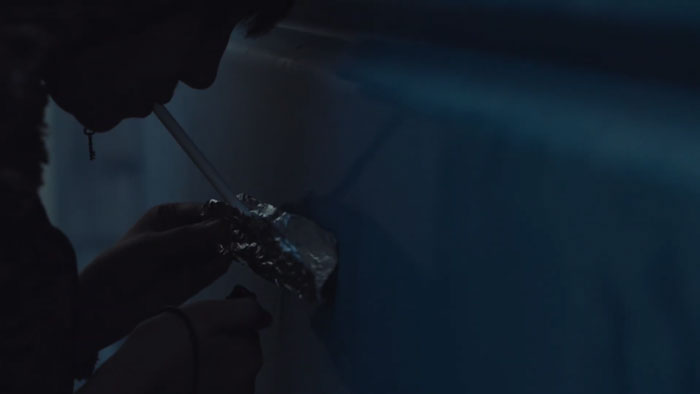 "…performances are outstanding…"
The performances are outstanding, all informed by the original interviewees who consulted them during the production. Barrera walks the bloody tightrope of struggling for her daughter and against herself masterfully, showcasing her wide range. Cruz delivers all of her lines in intriguing ways that bring a lot more dimension to Toaster than written. Santiago does a fantastic job of showing the burden the family of an addict has to carry. Her face lights up with hope, only to be shut off by frustration over and over. Tena nails the abusive mother figure that spreads her destruction to her children, perfectly capturing the constant irritation she lashes out with.
However, it is the actresses that play the other addicts in Chama's recovery group that completely fooled me, as I thought they were all were real. Alicia Lueras Maldonaldo, Kristin Gutoskie, Carma Harvey, and Alma Sisneros bring the house down as the damaged sisterhood that bands together to help each other out of the nightmare.
All the World is Sleeping is a striking drama and an essential entry into the cinema of addiction. It joins Strangers in the City and Mixed Blood as one of the strongest film representations of marginalized urban Latinx communities. This is the kind of production that shows why independent cinema is such a vibrant and important resource in American culture. Lacen tells the stories that would otherwise get swallowed by the darkness.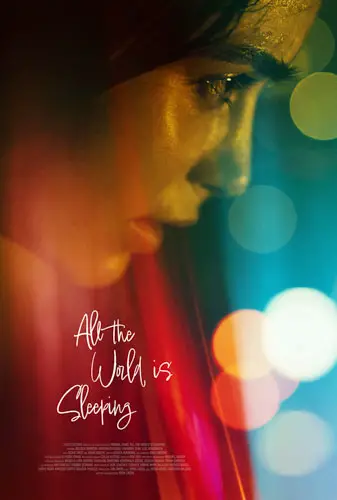 "…an essential entry into the cinema of addiction."