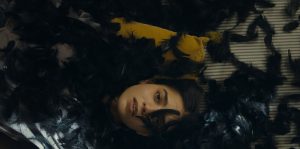 NY LATINO FILM FESTIVAL 2021 REVIEW! Melissa Barrera goes down the depths of black tar heroin in writer/director Ryan Lacen's powerful All the World is Sleeping. Chama (Barrera) is a young mother in Las Cruces, New Mexico, who keeps telling herself she can keep her s**t together for her daughter's sake while sinking into narcotic quicksand. She's trapped in a galaxy of city buses that fling her out to job interviews that fall through and then drag her back to Brown street, where the dope house is. She disappears for hours, leaving her daughter Nevaeh (Adilynn Marie Menendez) to be looked after by Chama's sister Mari (Alexis B. Santiago), who is fed up with her sister's habit.
Mari sees Chama following the same self-destructive path as their abusive mother, Beatriz (Lisandra Tena). Meanwhile, Chama chases the dragon with her drug buddy Toaster (Jackie Cruz), smoking heroin off tinfoil on an outdoor sofa in a vacant lot. They steal party decorations for Nevaeh's birthday party, a huge extended family affair that explodes when Mari finds Chama overdosed in the bathroom. Child Protective Services steps in and takes away Nevaeh, leaving Chama to face the dark mountains of her past that she will need to climb to get clean and get her daughter back.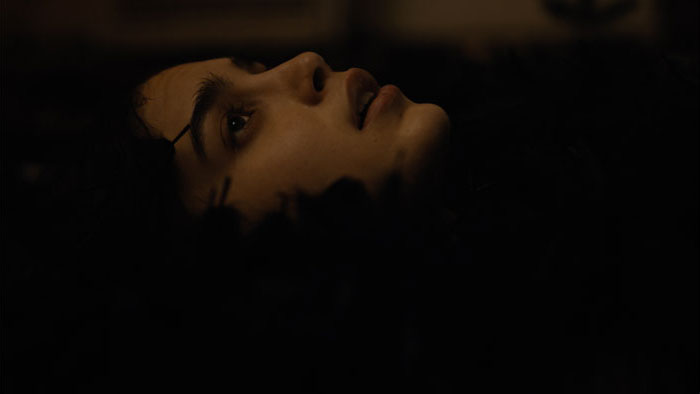 "…Mari finds Chama overdosed in the bathroom."
The origins of All the World is Sleeping are as remarkable as the film itself. Created by Albuquerque advocacy organization Young Women United, the movie seeks to dispel the perception that mothers of color struggling with addiction love the drugs more than their children. Seven women of color who had substance abuse issues shared their stories with Lacen, who wove them all together to create this single story. These women also served as associate producers. In addition, some were on set to advise on the authenticity of the depiction.
Barrera spent time with these women and their families to gain insight for her performance. This makes the drama a genuine ethnographic study in the oral tradition as much as a dramatic feature. The result is one of the most honest and harrowing studies of addiction since Requiem for a Dream. The wildfire destruction of Chama's family by her heroin use is vividly portrayed from the onset, including a heartbreaking scene where Nevaeh solemnly makes her own breakfast and gets herself to school while her mother is passed out.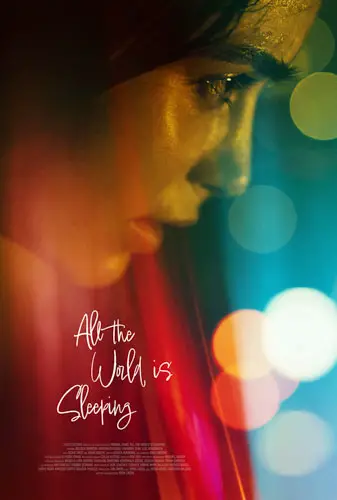 "…an essential entry into the cinema of addiction."