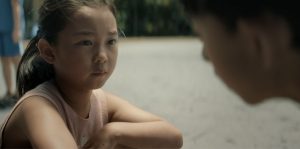 Bringing to the foreground the economic inequality plaguing China, Charles Xiuzhi Dong's short film After Class follows Su Min (Yiyi Sun), a young girl who spends most of her days collecting recyclables to exchange for small amounts of cash. Wayward, Su Min befriends a young boy who attends the private school her mother (Youfeng Zhang) works at as a janitor. Feeling excluded, she joins her friend at the school one day before being chased out by administrators, ultimately ending up hit by a van. While recovering, her mother realizes that Su Min wants nothing more than to attend school and begins to steal from everyone possible to pay the steep tuition costs.
Running 14 minutes in total, the writer/director has crafted a morality tale built around the repetitions of daily life and the compromised ways that people are forced to act when confronted with class mobility. While blunt in its depiction of poverty and the interconnection of class and education, Dong's film is preternaturally quiet and mediative. The cyclical nature of Su Min's mother's job, in which she circles back to cleaning in a never-ending loop of janitorial duties, highlights the stasis of the family, grounding and humanizing the mother's eventual decision to give her daughter a better life at any cost.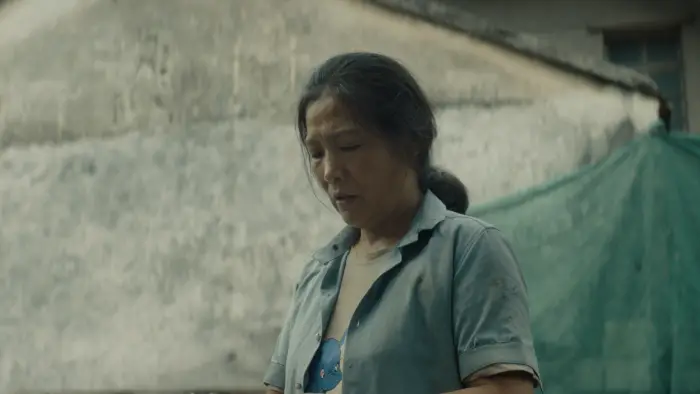 "…her mother realizes that Su Min wants nothing more than to attend school and begins to steal…"
After Class is also constructed around silences, as the family is forced to navigate the class-conscious space of the school. In glimpsing the upper-crust life, they are always aware of their otherness, their cramped home life juxtaposed against the open spaces of the playground and hallways. When Su Min is briefly introduced to this area, she realizes a potential that her mother attempted to shield her from, suffering a terrible injury because of this seeming transgression.
When the film eventually reaches its recursive, but nevertheless tragic, climax, which won't be spoiled here, it's a devastating reminder of how the fetishization of status, and money, often overtakes compassion. The parent and child lose sight of their morals by chasing a seemingly unattainable goal. Yet, in the end, the drama isn't as cynical in its depiction of the upper-class as initially suggested, ultimately humanizing the students and administration in a way that implies they are merely cogs of a machine built to reinforce the separate spheres between the haves and have-nots.
Short but powerful, Dong's film never reduces its characters to stereotypes, complicating our initial understanding of the mother, as she further descends into petty theft, all in the name of her daughter. After Class also showcases a young filmmaker on the rise, portending a future in compassionate storytelling that will be exciting to watch unfold.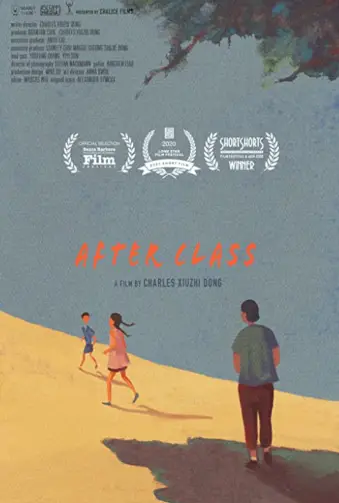 "…showcases a young filmmaker on the rise..."