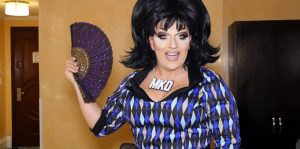 SLAMDANCE FILM FESTIVAL 2021 REVIEW! Workhorse Queen is the story of drag queen star Ed Popil, who is better known as Mrs. Kasha Davis, the New York housewife who is larger than life on stage. With an urge to perform and a magnetic persona, Kasha Davis eventually makes her way to Rupaul's Drag Race in fantabulous fashion. As struggles with fame and alcohol emerge, it's time for Popil and Mrs. Davis to discover their path in the drag community for further success. Grab a drink and get cozy in your favorite spot because Workhorse Queen is as incredibly catty, stylish, and entertaining as you could hope.
The film, directed by Angela Washko, begins with Popil discussing the creation of Mrs. Kasha Davis. The documentary displays how much of the character is rooted in a desire to perform while keeping the spirit of his late grandmother alive. Chronicling her tours, time on Rupaul's Drag Race, and post-drag race philanthropy, the movie gives a personal look into the drag culture and the queens who make it possible. But, in the age of the internet, many queens are facing a new era of acceptance. This generation of drag queens create new major conventions and popularized the rise of "instant drag queens – just add vodka."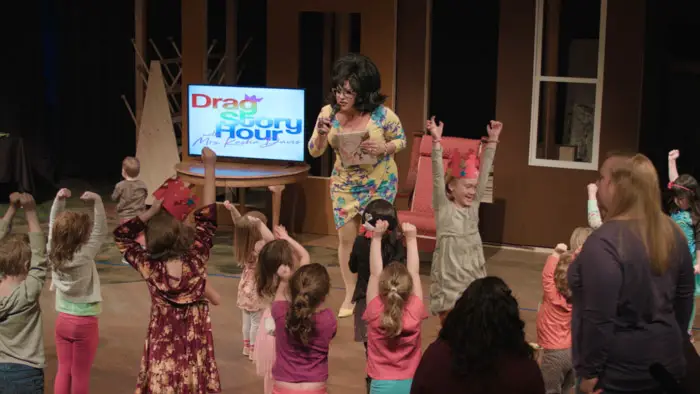 "…takes audiences into the homes and lives of these drag queens…"
Workhorse Queen is everything you could hope for in a documentary about the drag industry. The documentary is effortlessly entertaining, charmingly hilarious, and socially relevant in every frame. Washko takes audiences into the homes and lives of these drag queens, showing the dedication of those in the industry. Scenes at drag shows constantly display the performers giving everything they have, regardless of crowd size or paycheck. By the end, you've laughed, cried, and adopted a new phrase: "It's always time for a cocktail." 
Beyond its gut-busting humor, the movie also displays genuinely touching moments. When Popil talks about his relationship with his father or his mother's death, it is emotional. Full disclosure: I cry easily at films. However, I legitimately wept during an interview when a fan talks about her battle with cancer and the joy these performers brought her. Among the several moving moments, the movie still mines wall-to-wall humor and compelling stories about being your genuine self, regardless of age, gender, or anything else.
 Some documentaries have a tendency to be bland, boring, and drab. Workhorse Queen is the furthest thing from any of those faux pas. The documentary is fabulous and fascinating, from opening to credits. Though it does use some familiar tropes, this is nothing to scoff at; the film is fantastic. It is perfect for fans of RuPaul's Drag Race or as an excellent introduction to the drag community.
Workhorse Queen screened at the 2021 Slamdance Film Festival.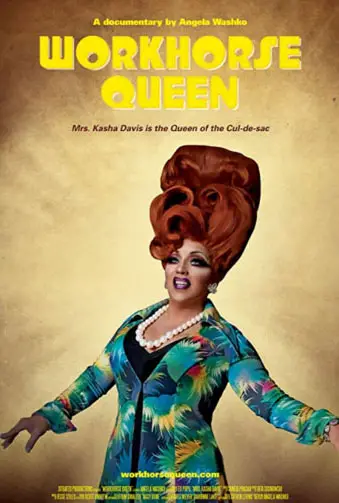 "…fabulous and fascinating, from opening to credits."