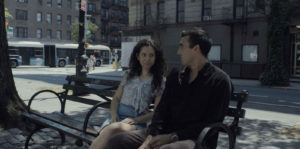 SLAMDANCE FILM FESTIVAL 2022 REVIEW! Director-writer Kit Zauhar stars in Actual People as Riley, a biracial girl from Philadelphia in her final weeks of college in New York. She has done well so far but is now struggling to transition to post-collegiate life. Riley's fear and anxiety over moving from the known environment of schools, with the friends, routines, and goals of education, into the big bad world of adult life have terrified her into a disaffected paralysis.
Riley's putting off dealing with the impending end of life as she's known it through a series of one-night stands, drugs, and alcohol. At first, it seems she's just partying to celebrate her accomplishments, but when her behaviors threaten to delay her graduation, it becomes clear the problems are running deeper. She's dealing with the fallout of David (Randall Palmer) breaking up with her and is now with a girl he met at college. They'd been together three years, and she assumed that would continue.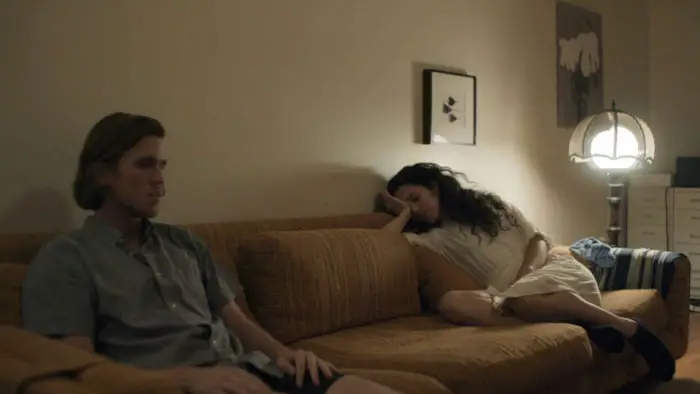 "Riley's fear and anxiety over moving…into the big bad world of adult life have terrified her into a disaffected paralysis."
On the rebound, Riley desperately tries to win the affection of another guy from her hometown, seeing in him a chance to go back home and recapture some sense of normalcy. She's dismayed to learn of so many people around her going on to post-grad work, or amazing projects, or already having landed prestigious jobs when she has nothing planned. Teachers and counselors are sympathetic to her but ill-equipped and unprepared to deal with her particular issues.
Zauhar made the film on a microbudget, and it shows, but the lack of cinematic polish translates directly as authentic. In fact, one would not be surprised to learn the events are either autobiographical or at least drawn from people the filmmaker knows in real life. Is the title a hint at that? Actual People is a textbook example of the mumblecore aesthetic, and that can be an acquired taste, as it tends to feel like solipsistic wallowing if taken too far. The filmmaker addresses that brilliantly by making the point that this level of frantic narcissism is exactly what has derailed Riley's young life.
While Actual People is not going to be for everyone, it does preserve a moment in time from Gen Z culture that informs and enlightens. This is a crazy time to be starting adult life, and that angst bleeds through. In her feature-length debut, Zauhar demonstrates the talent and drive that makes for an exciting look ahead to her future work.
Actual People screened at the 2022 Slamdance Film Festival.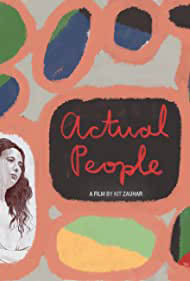 "…informs and enlightens."