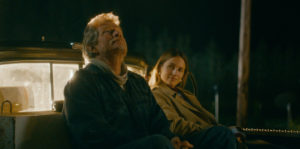 NOW IN THEATERS! All of us reach that age when we see our parents not as infallible models of adulthood but as imperfect individuals that may be just as lost as we are. They don't always have the answers, which is a tough pill to swallow. Granted, the vast majority of us probably don't have estranged fathers using morse code to communicate with visitors from outer space. However, in director Alex Lehmann's touching yet unassuming drama Acidman, the bonds of parenthood are tested to a degree that we often don't see in cinema.
Lloyd (Thomas Haden Church) is a recluse living in rural Oregon surrounded by junk. He's largely estranged from his daughter Maggie (Dianna Agron). His only two social outlets are a server working at a local diner and his dog, Migo. The sudden arrival of Maggie is a welcome surprise but one that is initially met with suspicion. She loves her father and is there with good intentions, but it's clear that this is more than just a casual visit.
Maggie hasn't seen Lloyd in years. To say she's worried about her dad and his deteriorating mental health is an understatement. Lloyd spends his time trying to communicate with aliens in the sky and composing industrial music utilizing whatever inanimate objects he finds in his toolbox. Throughout the two-hander's ninety minutes, the relationship between Lloyd and Maggie is at the center. It becomes clear that even after their complicated past and uncertain future, there's no shortage of love and respect between the father and daughter.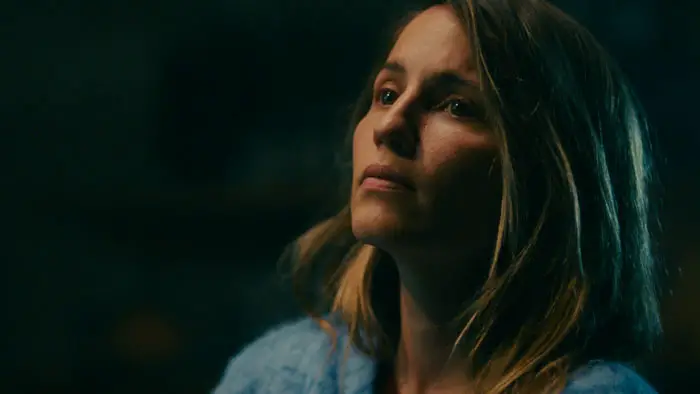 "…spends his time trying to communicate with aliens in the sky and composing industrial music…"
Throughout Acidman, co-writers Lehmann and Chris Dowling do an admirable job of never putting us in a position to judge Lloyd too harshly. This is even the case when it's revealed that he skipped out on Maggie and her brother early into their lives. There are clearly some mental issues at hand, but his heart is in the right place regardless of his eccentricities. The question, though, is whether Maggie can accept his way of life in the wake of her problems. Is Lloyd and Maggie's love strong enough to overcome their rocky past?
This drama could have been a catastrophe had the chemistry between the two leads not been as impressive as it is. Church has been a steady presence for years in a variety of films, and Agron brings a luminous quality to Maggie. She more than holds her own against the more senior performer, and viewers are left looking forward to her next feature. Hopefully, more filmmakers will tap into her potential in the future.
Rare is the film that refuses to moralize the actions of its characters, and boy, does this make Acidman refreshing. In lesser hands, the film would've necessitated Maggie "fixing" Lloyd. She'd do this through the crafting of some narrative device that provides the impetus for him to address his situation. Instead, we're left with an affecting drama about a father and daughter learning to accept the way things are without diminishing their relationship. So what if he happens to talk to aliens that (probably) aren't actually there?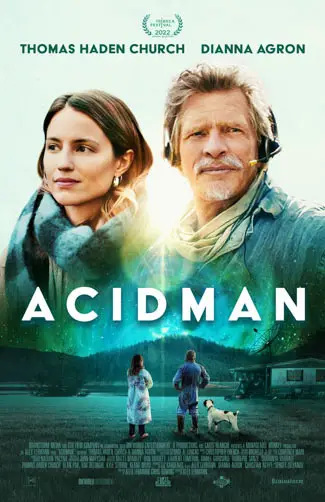 "…Agron brings a luminous quality..."