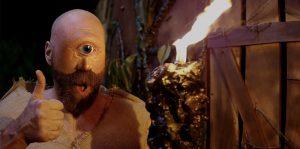 Great philosophers have used parables- stories if you will – to shed light on the human condition. Nothing is more of a blight on said human condition than prejudice, and the subject of discrimination we connect with the most is monsters. Just making stuff up…folks. Director Michael Leavy takes the plight of prejudice head-on…with monsters…in his feature film, Abnormal Attraction.
Our hero, Nick (Nathan Reid), is in dire straights as he asks the formidable Dr. Stanley Cole (Bruce Davison) to run his AA meeting for the night. As luck would have it, Dr. Cole is a recovering alcoholic. As the meeting begins, Dr. Cole starts to suspect he's in the wrong meeting as each participant describes sexual fetishes between them and various monsters and mythical creatures. In one case, the fetish is a tooth fairy that resembles Ron Jeremy (Ron Jeremy).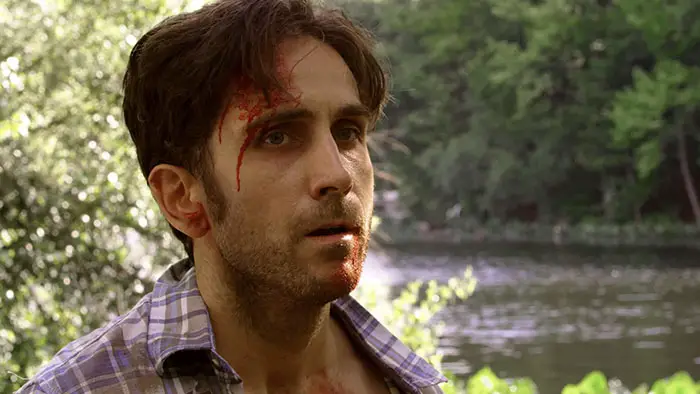 "We live in a world where monsters and humans are forced to find a way to co-exist."
That's right. We live in a world where monsters and humans are forced to find a way to co-exist. But like all stories of prejudice, it's the humans, who are the aggressors using the monster as either sexual objects or targets of violent speciesism(?).
Back to Nick, who is working long hours to pay for a romantic honeymoon for his fiancé, Alyssa (Nicole Balsam). Alyssa, on the other hand, thinks that Nick is cheating on her and ends their engagement. Now Nick has to find a way to prove his love for Alyssa while navigating through a treacherous world of humans and monsters. We know the humans hate the monsters; in turn, the monsters are afraid of humans. These monsters include The Boogeyman (Malcolm McDowell), Andy "The Abominable Snowman" (Michael Barra), a Pig Man (Gilbert Gottfried), Bernie "The Cyclops" (Tyler Mane), and the human-made monster Frank Stein (Jim Hanks). Then there are the humans, particularly the monster-like, sharp-tongued one in Finbar (Jason Leavy). Before you ask, no Malcolm McDowell and Gilbert Gottfried were not on set dressed as monsters as their voices were dubbed in later. Lastly, there's Hildie "The Witch" (Leslie Easterbrook) and her ominous plan to once and for all pit humans and monsters against one another.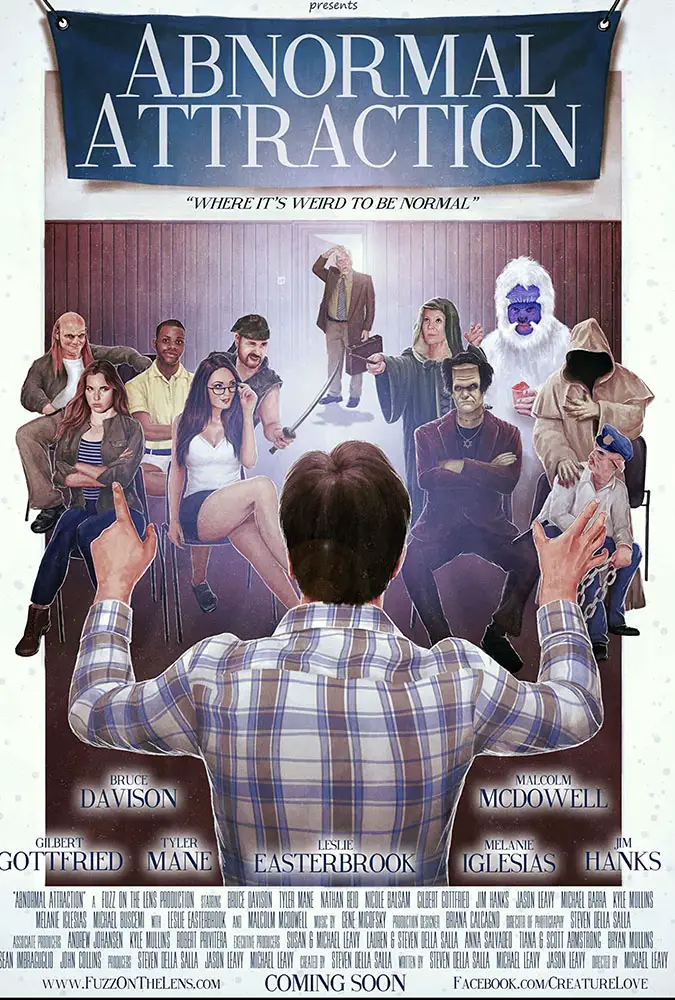 "…the Cyclops has an actual blinking eye in the middle of his head…"