Everything happens for a reason. That is Martha's mantra in Daniel M. Cohen's A Stone in the Water. But in Martha's case, are the tragic events in her life fate or a matter of karma? Thirty-five years ago, while Martha was running errands, her son Tommy fell in the nearby lake and suffered irreparable brain damage. Her husband, Jake, was supposed to watch him, but he was screwing Martha's best friend, Grace. When confronted about the affair, it doesn't turn out so well for Jake, and he goes "missing."
Jump to the present as the story shifts to a young woman, Alex (Melissa Fumero), on the run with her boyfriend, Frank (David Fumero). We find that they are running from a scam gone bad, leaving them with a bag full of jewels and a dead body.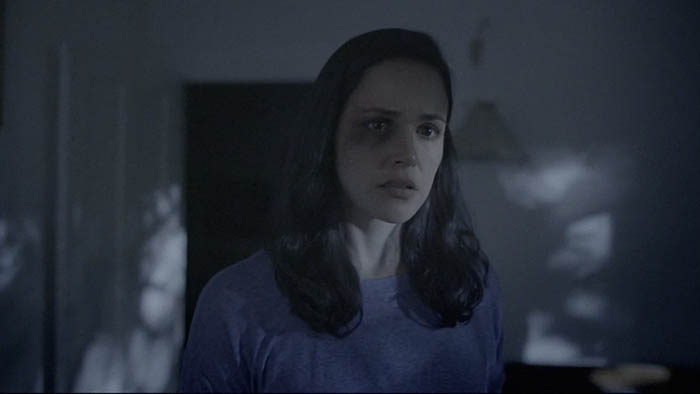 "…running from a scam gone bad, leaving them with a bag full of jewels and a dead body."
On the way to a remote location in the woods, Frank gets into a severe car accident. A brutally injured Alex wakes up in a cabin, and we find an older Tommy rescued her from the crash. Frank's body is nowhere to be found. We soon discover that Frank is an abusive boyfriend. Alex starts making plans with her best friend, Violet (Kimberly Leemans), to disappear since Frank's body has not been found. The catch is they need to get the stolen jewels back after she leaves Tommy and Martha's house.
A Stone in the Water is a fun thriller but has its problems. There's a lot to love about this film. First, if you're a fan of Melissa Fumero and Bonnie Bedelia, you will not be disappointed. You knew Fumero had a dramatic side, and it's on full display here. Bedelia is the dramatic anchor of the entire movie and still badass in all the action scenes.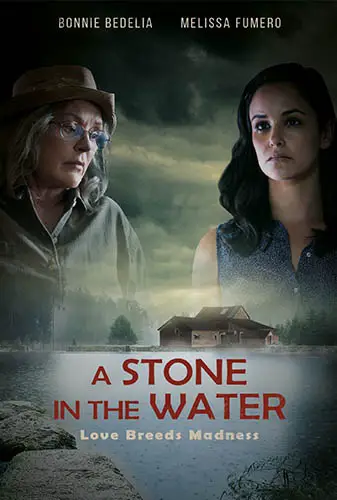 "…a lot of good stuff that pushes you to the edge of your seat."