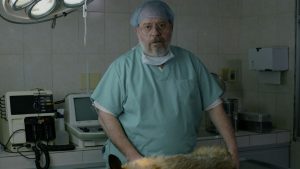 SLAMDANCE 2020 FILM FESTIVAL REVIEW! The best thing about A Dog's Death, written and directed by Matias Ganz, are the faces of the two leads, played by Guillermo Arengo and Pelusa Vidal. They are Mario and Silvia, respectively, an old married couple who each seem to be living on a plane of existence all their own, while still occupying the same physical space. This disconnect gives Mario a look of fear and wide-eyed innocence, like a child caught shaking the Christmas presents. Silvia's face harbors a grave, sociopathic menace that always appears to be in a state of premeditation. And she's not thinking about what to eat for lunch.
It doesn't start this way, of course. Mario is a veterinarian, and possibly an incompetent one. During a routine surgery, one of his patients, a dog, dies. Understandably, the owner is upset and, less reasonably, she takes to the internet to vent her rage. As we know, the internet is more flammable than Smokey the Bear doused with gasoline. Hence, her anger spreads like wildfire until animal activists are at Mario's workplace with picket signs and performance art. Silvia, meanwhile, has become convinced that their maid is stealing things and giving them to beggars. As it turns out, Silvia's paranoia and Mario's hysteria aren't the best influence on each other.
Aside from the faces of Arengo and Vidal, which always manage to be funny, the movie's a little too normal for its own good. Beginning in fairly straightforward territory, circumstances get progressively more eccentric, and Ganz's approach is to always hold back. Nothing is played for laughs, but most things are meant to be funny. Some of this reverse psychology works, as in the pitiful Mario and the subtly ferocious Silvia, but much of it remains muted. It's as if there are one too many blanks to be filled in, and what's already filled out indicates that the blanks might not be worth the trouble.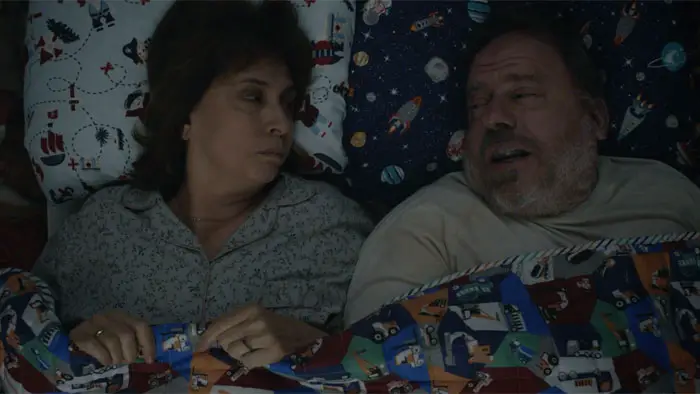 "…the performances of the two leads punch the movie up above its weight class."
One thing that gives the movie a much-needed anchor in authenticity is the relationship between Mario and Silvia. While Silvia occasionally stares at Mario with a look that says, "I could probably beat him up," there remains a sense of affection between the two. Whether that affection is love or familiarity or the sudden need for a partner in crime, it isn't clear, but it doesn't really matter. For the wrong or right reasons, they're there for each other when the deal goes down. Who among us hasn't thought about asking their better half if he or she would turn you in for a horrendous crime? It's a fundamental question and should be included in every marriage ceremony. "In sickness and in health, to love and to cherish, to be an accomplice and never squeal."
Understated to a fault, the comedic potential of A Dog's Death never quite bubbles to the surface. Even so, the performances of the two leads punch the movie up above its weight class. If only the movie's straight face was as expressive as of those of its actors.
A Dog's Death screened at the Slamdance 2020 Film Festival.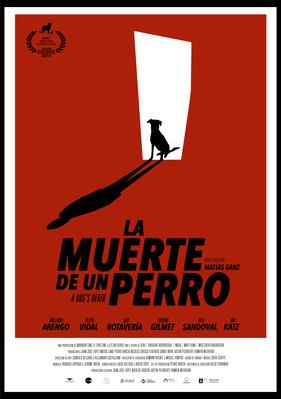 "…Who among us hasn't asked their better half if he or she would turn you in for a horrendous crime?"