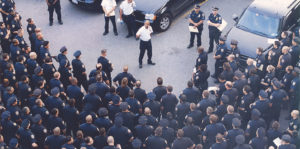 Director Ilinca Calugareanu's A Cops and Robbers Story documents the life of Corey Pegues, who rose through the ranks of the New York Police Department to become NYPD commissioner. Unfortunately, after retirement, his past came back to haunt him. Pegues grew up in Queens, New York, with dreams of being a basketball star, but they ended after he was kicked out of school for brawling (not his fault). Pegues then began to hang out on the streets with his neighborhood crew, and they eventually took to selling drugs to make money.
One day, Pogues was beaten by a man who disagreed with him selling drugs on the block. He decided to seek revenge on the man who beat him and. After a botched attempted murder, Pegues chose to do something different with his life. He did a complete 360 and joined the NYPD. During his time in the police department, he hid his past life from his peers. The cop life became his new life, and Pegues became obsessed with rising in the ranks. His goal was to become captain of the police force. But due to an injury, he had to retire early but made it as high as NYPD commissioner.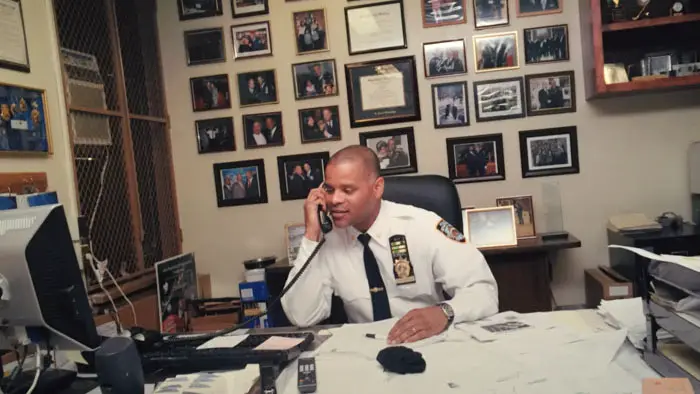 "…journalists caught wind of the former police commissioner's gang-related ways…."
After his retirement, Pegues decided to share his story on a local podcast. He talked about his life as a cop as well as his past on the streets. The decision to share his life publicly would be a costly one. Once journalists caught wind of the former police commissioner's gang-related ways, they dubbed him "Thug Cop." Many began wondering how a man that attempted to murder someone could make it into the police department, let alone become a high-ranking police officer.
Something A Cops and Robbers Story does well, arguably the best I've seen in a documentary, is that its reenactments are very well produced and look like work you would see in a feature film. Many times when documentaries go the reenactment route, it tends to take me out of the narrative because it is very easy for them to look more comedic than dramatic. The acting in the reenactments throughout the movie is a highlight. Corey Pegues' son, Corey Pegues, Jr., portrays the younger version of his dad and does do quite well.
Do people deserve a second chance? A Cops and Robbers Story focuses on finding an answer to this interesting question. Said query is vital in an era of many getting canceled for questionable actions and comments one has made in the past. The argument that Corey Pegues brings up is that people should see how a criminal could turn his life around and become a positive figure in the community. He asks why so many people had a problem with his past when it made him who he would eventually become. Maybe some people won't, but I completely agree with him. If a person can go from selling drugs to attempting to get rid of them, why would anyone see that as a negative? People deserve a second chance, especially someone like Pegues, who became a hero.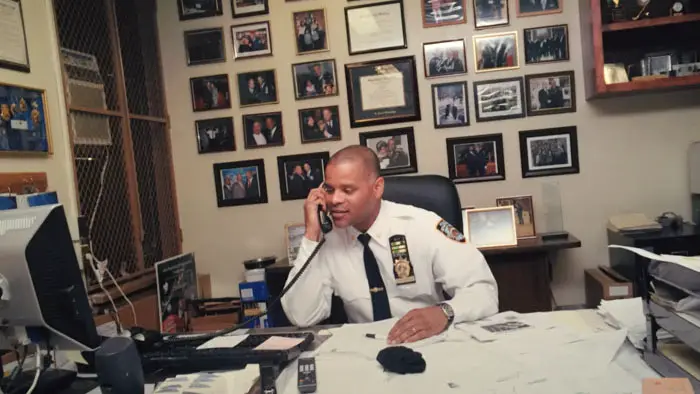 "…the acting in the reenactments throughout the movie is a highlight."