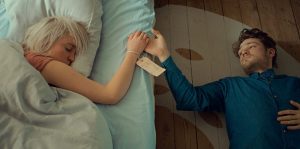 Mixing mystery, romance, and mood-driven drama, A Beautiful Curse explores getting to know someone from the inside out. Photographer Samuel (Mark Strepan) sneaks his way onto a mysterious island to find everyone in a deep slumber. Despite the warning signs, Samuel makes his way to Stella (Olivia Vinall), who is also trapped in a limbo-like coma. Free from aging, pain, or memory, she lays frozen as Samuel discovers who she is through the objects left behind.
The film, written and directed by Martin Garde Abildgaard, tells a romance through the unique lens of a light sci-fi mystery. The reason for this sleep-like trance on the town remains unknown, as Samuel instead unravels Stella's unknown past. He gets to know her loves, her "not-so greats," and her life through a series of tapes and her diary. The tricky part is the footage of Samuel watching over Stella and living in this ghost town is intercut, with footage of conversations with Stella fully awake. Are they real? Are they a series of memories, or is it all in Samuel's imagination? Has he fallen under the same sleep-like spell and this is his dream? A Beautiful Curse entices viewers from the moment Samuel steps onto the island.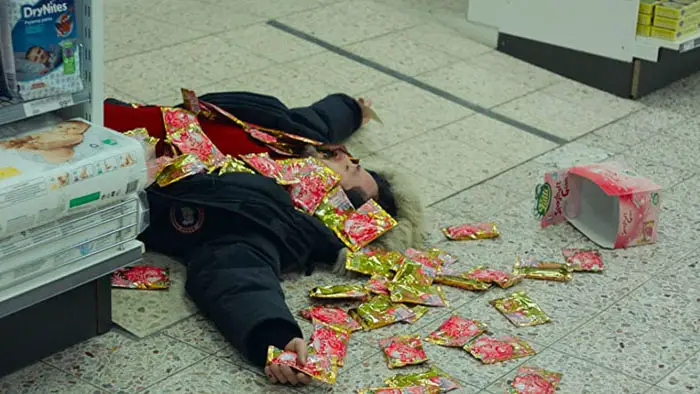 "…Stella…is also trapped in a limbo-like coma."
Mark Strepan and Olivia Vinall excel in their roles. The film is essentially on their shoulders since they are the only actors with substantial screen time. Strepan plays the longing Samuel to perfection, giving depth to every glance at Stella. Vinall plays off him masterfully, further cementing the puzzling nature of their relationship. This is a compelling marriage of character and mood in a world of separation (unless you think the conversations were real).
Watching the film, I was captivated almost instantly by the shifts between mystery and romance. The sequence at the beach says so much about our characters in such little time. Regardless of the reality or lack thereof, each conversation between Stella and Samuel is enthralling, revealing mountains of details without ever feeling forced. The premise of a comatose island alone is fascinating but combined with the sequences on the beach and questionable protagonist/perspective, the film is undoubtedly worth a watch.
A Beautiful Curse does leave a lot unanswered and, I will admit that the ending is not as endearing as some would hope. The majority of the climax hinges on how moving you find Samuel's actions at the finale. Despite the at times lack of closure, the film is engaging, with enough sincerity and curiosity to merit a watch. Maybe even a re-watch if you are like me and think the majority of what unfolded was Samuel's dream.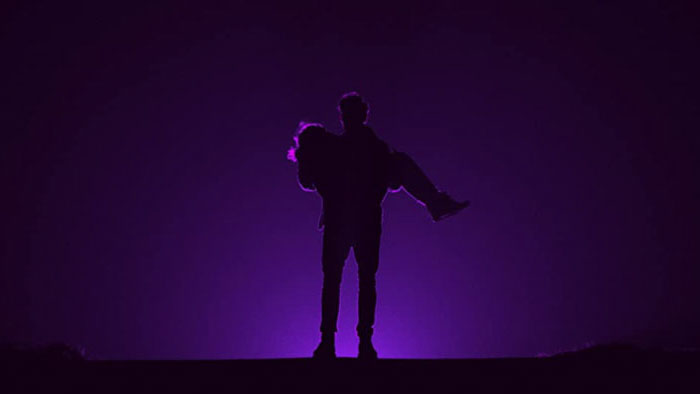 "…engaging, with enough sincerity and curiosity to merit a watch."