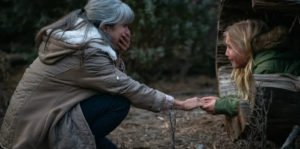 13 Fanboy might be a slightly awkward title, but its premise rests upon a solid foundation. Deborah Voorhees makes her sophomore directorial effort, which she co-wrote with Joel Paul Reisig, with a tale that lands close to home. In the 1980s, Voorhees was an actress, perhaps best remembered as Tina in Friday The 13th: A New Beginning, the fifth entry in that franchise.
With this film, she takes genre fans' sometimes obsessive nature to its killer extreme. Thirteen years ago, Kelsie Voorhees (Hayley Greenbauer) witnessed a deranged fan, who loves the Friday The 13th films, murder her grandmother (Deborah Voorhees). Dee Wallace adopts the girl who has taken to indie horror productions now that she's a young adult. During a horror convention with Kane Hodder, C.J. Graham, Judie Aronson, and overzealous producer Mike Merryman (Corey Feldman), Dee and Kelsie discover that a different star of the franchise has been killed.
Now, Kelsie, her boyfriend Christopher (Drew Leighty), and the horror veterans must figure out who is picking them off and why. Is it the same person from all those years ago? An insane copycat? Are any of Jason's victims safe in real life?
Yes, 13 Fanboy is playing in the same sandbox as the likes of New Nightmare and Toxic Tutu, with a dash of Killer Movie thrown in for good measure. Also, yes, the film is a fairly standard slasher, hitting all the expected beats (of course, there's a twist about who the real killer is) while racking up quite the body count. But, Voorhees is having fun by turning the fan favorites' public persona on their heads. While still not exactly Hodder or Wallace's real-life personality (this isn't a documentary after all), there is something undeniably enjoyable about seeing how they experience fan interactions.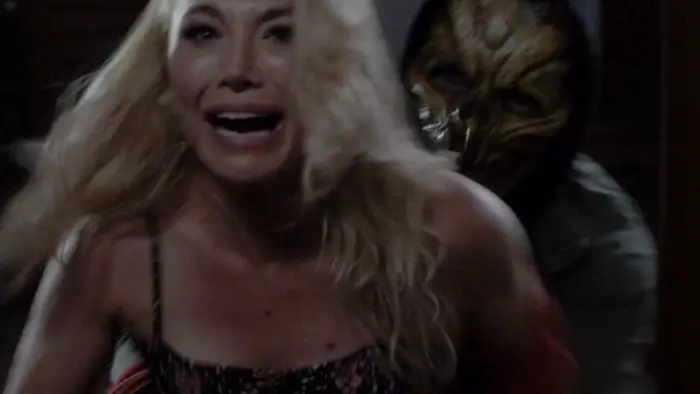 "…the horror veterans must figure out who is picking them off and why."
And as far as the always-working Wallace is considered, this might be her best performance. The script gives her a lot to do, and the consummate professional delivers. At one point, Dee (the character) believes she's having a mental breakdown, and Wallace is careful not to overplay it, so it never becomes hammy. Thus, her confusion is understandable but never soap opera-y, allowing viewers to empathize with her.
That is not to imply 13 Fanboy is entirely devoid of over-the-topness. Feldman is hysterical as the too-handsy, creepy producer, who may-or-may-not be the killer. His comedic timing is spot on. Greenbauer finds a nice middle ground, keeping things in reality, but also allows a goofy moment to seep in naturally.
Plus, and perhaps most importantly for a slasher, the kills are brutal and bloody. Voorhees has clearly learned from her time as a scream queen and brings those lessons to life. There are some well-earned jump scares and a terrifying atmosphere once the killings get underway. As such, it is easy to forgive the more predictable story beats, as the film delivers where it counts.
13 Fanboy isn't as meta or engaging as Craven's seminal New Nightmare (my second favorite in that franchise). Nor is it as sheer bonkers as Toxic Tutu (brilliantly funny with the perfect offbeat ending). But, thanks to a game cast and the intimate knowledge of the genre Voorhees possesses, the film is a swiftly paced, bloody good time sure to please Friday The 13th fans and hardcore horror hounds alike.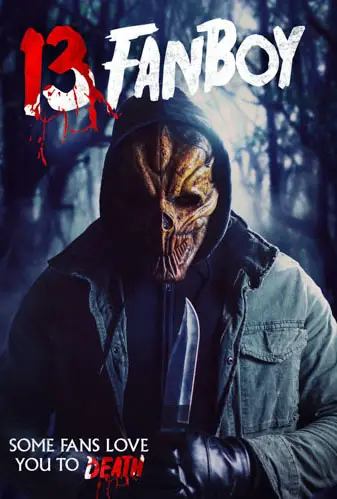 "…well-earned jump scares and a terrifying atmosphere..."