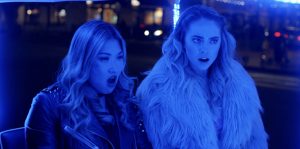 Penelope Lawson's 1 Night In San Diego may not exactly transcend the road trip genre, but she manages to bring a great deal of fun and originality to an unoriginal plotline. Does that make any sense?
Hanna (Jenna Ushkowitz) and best friend Brooklyn (Laura Ashley Samuels) are two East Coasters who recently moved to Los Angeles to start a new chapter in their lives. The film opens with a worn-out Hanna, a former minor-reality star, walking her dog in the Hollywood Hills, talking to her controlling mother (Donna Pieroni), and having her phone blow-up with texts from her controlling boyfriend.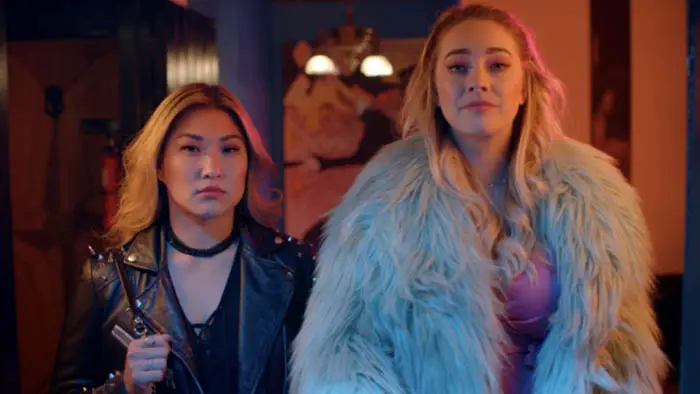 "…Brooklyn is invited by her former teacher…to come to San Diego…and then hang out for the weekend at Comic-Con."
On the other hand, Brooklyn is an "influencer" with really nothing going on except for a service she provides as a "conscious cuddler," which is precisely what it sounds like, and dispensing comfort with wisdom from memes she has stored on her phone.
Desperately in need of another fresh start, Brooklyn is invited by her former teacher, Christian (Mark Lawson), to come to San Diego. Christian asks her to see his play and then hang out for the weekend at Comic-Con. Brooklyn accepts and insists that Hanna comes with her. Our road trip plot is in place, and like all road trips, nothing goes as planned.
I'll start with the film's only negative—the plot is pretty basic. Our protagonists go on a road trip and find misadventures. Their friendship is tested and fails, but in the end, best friends reunite after learning a little something about themselves. That's pretty much our story.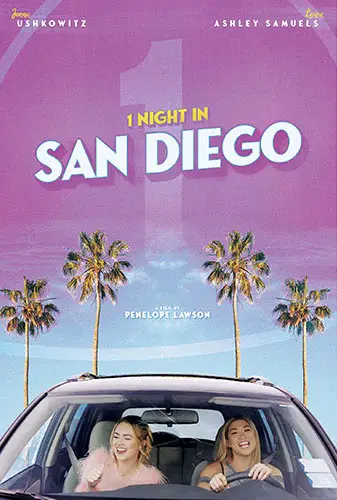 "…highlight for me was the play...'Law and Justice: SVU—A Musical Parody'"