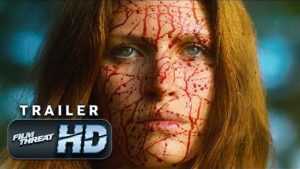 July is in full force bringing the heat in more ways than one. But one surefire way to cool off is to sit in a darkened movie theater. And when it comes to getting to a movie theater, we always arrive early just so we can see new trailers. Now we all know when you show up to your regular studio factory multiplex, you'll be bombarded with trailers for major motion pictures that you've probably already seen on your phone. And there won't be one indie movie among them.
So, we're here to offer a few alternatives. Most of these indie film trailers we've curated for you will not be seen in a theater anywhere. And there are some truly incredible and bizarre movies in this round-up, just check out that Camp Wedding trailer. And The Ringmaster documentary just looks like crazy fun. (And really makes us want onion rings.)
Don't be afraid, take a look at our July round up of the best independent film trailers (that you will never find at an actual movie theater.) To see more, subscribe to Film Threat's YouTube channel so you don't miss a thing.