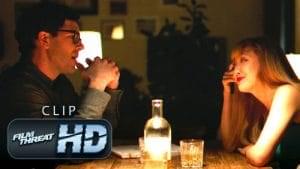 This single sentence synopsis should grab you: "On the heels of booking a life-changing motion picture, a film director drives away his girlfriend and aggressively re-enters the LA dating scene."
Writer/director Adam Christian Clark (director of the acclaimed 2012 Tribeca select Caroline and Jackie) steps in front of the camera to play Astor Williams Stevenson, a character loosely based on Clark himself, in the meta-dark-comedy Newly Single. Recently dumped by his long-term girlfriend and balancing the pitfalls of production for his second feature, Astor, an indie filmmaker in LA, finds himself alone, prowling; and aggressively taking his insecurities out on the women he encounters. The film explores the inner workings of the changing modern, urban world of dating, independent filmmaking, and the deep desire to be anyone but one's true self.
Newly Single is a story of dating, manhood, feminism, dreams, and the universal desire to be loved.
The film was supported by the Sundance Institute Feature Film Program and was honored with a rare invite into the main competition of the prestigious Tallinn Black Nights Film Festival in Estonia, and recently played at CPH PIX, Copenhagen's international film festival focused on emerging talents and artistic courage.
Enjoy the trailer and these exclusive clips from Newly Single.