Join director Robert Schwartzman along with an incredibly talented cast including Emma Bell, Dan Fogler (and surprise guests) as we host a watch party for the indie comedy The Argument. A couple gets into an argument at their cocktail party that escalates until it brings an abrupt end to the festivities. They and their guests decide to recreate the entire night again and again to determine who was right. Watch The Argument along with us as the director Robert Schwartzman and the cast provide a running commentary.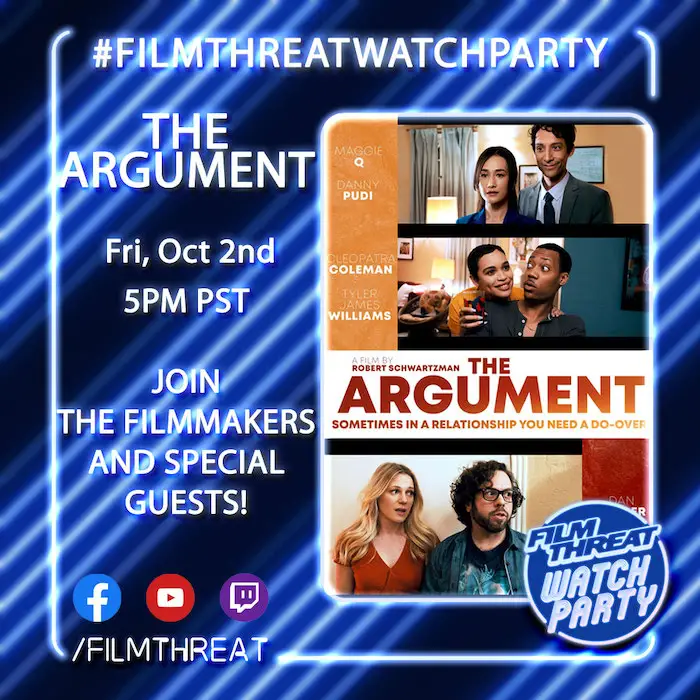 Be a part of the conversation and watch The Argument with us live at 5PM Pacific Time on Friday, October 2nd on Twitch, YouTube, Periscope via Twitter or on Facebook Live.
And if you missed the Watch Party, you can still catch it on YouTube.