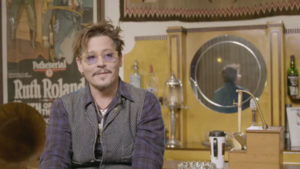 George Jung spent his life in the chase, alongside then-unknown Pablo Escobar, making & losing $100 million and inspiring Blow, the Johnny Depp movie about his life. On Saturday, July 30th at 7:30 pm ET, join our watch party for episode one and chat live with the filmmakers via Twitter, just use the hashtag #BostonGeorge to join the conversation. See it on Fandor at this link.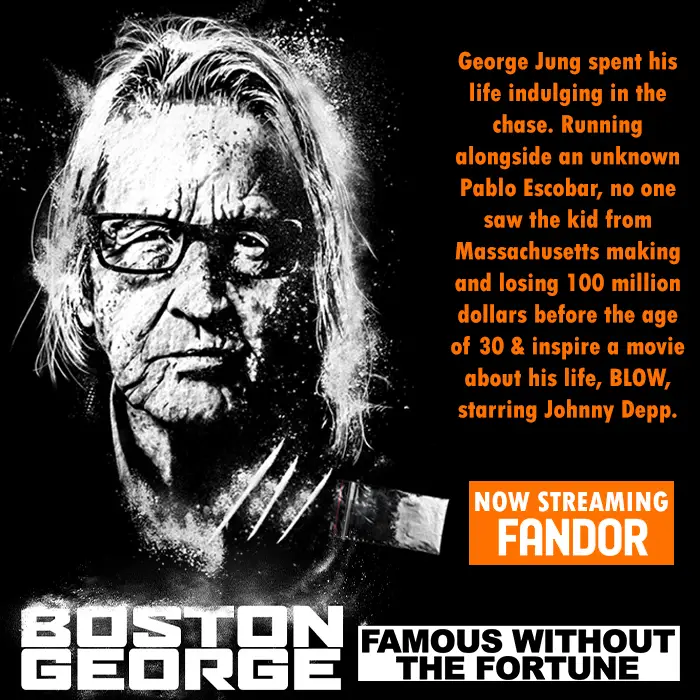 Boston George (who passed away May 5, 2021) was portrayed by Johnny Depp in the 2001 hit feature film Blow and appeared on The New York Times bestseller list in Bruce Porter's Blow: How a Small Town Boy Made $100 Million With the Medellín Cocaine Cartel and Lost It All. Hitting the peak of his drug smuggling career in the 1970s and '80s, Jung was an associate of the Medellín Cartel and one of the world's most notorious and wealthiest criminal leaders, Pablo Escobar.
Described by Johnny Depp as "one of my favorite people instantly," Jung's life of sex, drugs and rock 'n' roll is given a new lens in the upcoming docuseries, produced by Georgette Angelos and Chris Chesson and directed by Clint Choate, as the then-75-year-old Boston George revisits decades of escapades.
"Our time spent with George was so impactful, not only as filmmakers, but as individuals…"
Friends from all walks of life reunite with Jung to tell the ultimate outlaw narrative, featuring interviews with actor Johnny Depp, author Bruce Porter, partner Ronda Clay Spinello, friend Waino "Tuna" Tuominen (portrayed by Ethan Suplee in Blow) and former undercover DEA agent Tom Tinnerington and DEA Special Agent Mike McManus, responsible for Jung's bust.
Said Boston George producer Georgette Angelos, "Our time spent with George was so impactful, not only as filmmakers, but as individuals. An everlasting impression we came to realize throughout the interview process was a theme for anyone who crossed George's path. I know the audience will feel the same way after they watch the series. It was an honor to have been a part of this project, and to watch it all come to fruition, telling the whole story of the last true outlaw."
"As a longtime fan of the movie Blow, it was an amazing opportunity to sit down with Boston George and hear these memories firsthand," said producer Chris Chesson. "This series will give the audience a real feel of what it was like for George from both the past and present parts of his life that are now vastly different. He left a lasting impression on everyone he met, including me, and I'm lucky to have been able to call George Jung a friend.
"Boston George was the ultimate cult icon, as famous as he was infamous," said Phil Hopkins, president of Fandor. "Georgette and Chris have masterfully given Boston George fans an up-close-and-personal, uncensored look at the years following Blow and George's release from prison and we couldn't be more excited to present George's story to audiences."