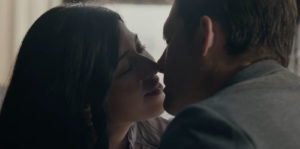 Fresh off the surprise blockbuster hit Sound of Freedom, Angel Studios is releasing its first original feature in theaters on December 1st. The Shift was written and directed by Brock Heasley. This is Heasley's debut feature.
The Shift is a sci-fi romance thriller where Kevin Garner (Polaha), on the cusp of an exciting relationship, ends up in a car crash and is confronted by a villain, The Benefactor. The mysterious man offers Garner an opportunity to live as a wealthy and powerful individual. When he refuses this Faustian choice, The Benefactor transports him to an alternate timeline where a tyrannical leadership runs the world. He must travel through various universes to find his true love.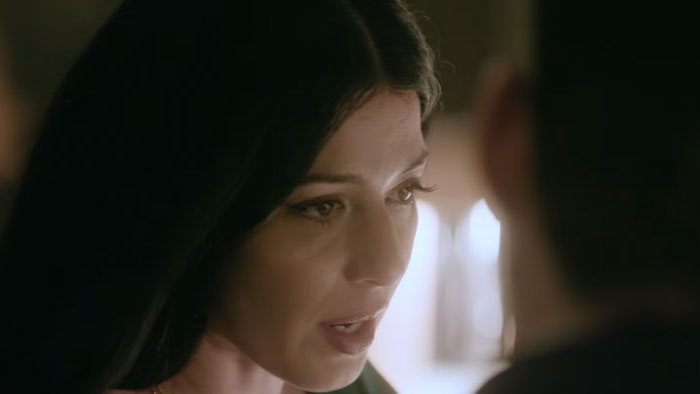 "…transports him to an alternate timeline where the world is run by a tyrannical leadership."
"The Shift is a bold project that defies labels and is unlike anything in the market," said Jeffrey Harmon, Chief Content Officer of Angel Studios. "Director Brock Heasley's dedication, tenacity, and vision remind me of our history at Angel. Eight years ago, he developed a concept and made a short film for $500. Then, Brock joined up with our team, an incredible cast, and the Angel Guild to crowdfund and produce a one-of-a-kind project. The origin story of funding and producing The Shift is as unique and compelling as the plot of the film itself. I believe many up-and-coming filmmakers will model their own careers after what Brock Heasley has accomplished with Angel Studios." 
"The creative ethos at Angel fostered the opportunity to shape this unique blend of sci-fi, romance, and allegory," said Ken Carpenter, Producer of THE SHIFT. "They gave us the runway to make a film that charts new territory."
The Shift features an eclectic cast: Neal McDonough (Minority Report, Captain America: The First Avenger), Sean Astin (The Goonies, Lord of The Rings), Kristoffer Polaha (Wonder Woman 1984, Mad Men), Liz Tabish (The Chosen), Paras Patel (The Chosen), and Rose Reid (Finding You, Surprised by Oxford). The cast is stacked with faces from other science fiction/fantasy properties alongside talent that has been a part of the company since the debut of their popular series, The Chosen.