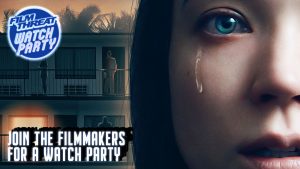 Join the filmmakers and cast as we host a watch party for 1BR, the Award This!-nominated film now playing on Netflix.
1BR is about a woman who is new to Los Angeles who moves into a seemingly perfect apartment complex, and soon finds out that there are consequences for breaking the rules. The film received a 9 out of 10 from Film Threat critic Bobby LePire and led to an Award This! nomination for Best Indie Thriller. LePire says of 1BR: "…the acting is incredible. Nicole Brydon Bloom is perfectly cast as Sarah. Her shyness yet utter resolve both shine through in equal measure. Matthey's good looks and sweet deposition are nicely spun on their head, as the true depths of his cruelty (not that the cult sees it as such), are revealed as the movie continues. As Lester, Clayton Hoff is excellent. At first, he is a little creepy and off-putting, but as he becomes a more prominent presence, Hoff brings a sad resignation to the surface that speaks volumes to how the character views his future. Absolutely everybody in the cast does an outstanding job, no matter how minor the role."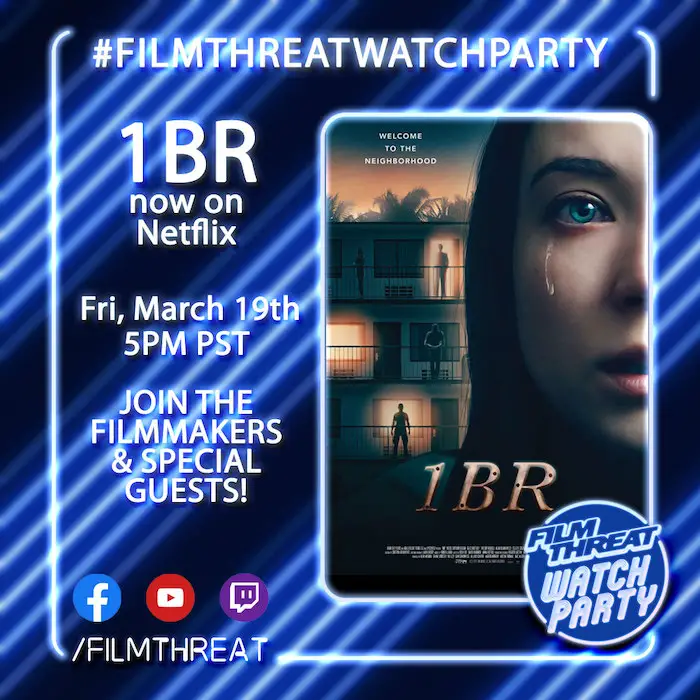 Don't miss a minute as you can expect surprise guests to join throughout this watch party. Be a part of the conversation and watch 1BR with special guests live at 5PM Pacific Time on Friday, March 19th on Twitch, YouTube, Periscope via Twitter or on Facebook Live.
And if you miss the Watch Party live, you can still catch it on YouTube.