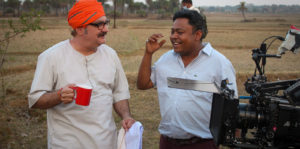 There's that old adage about "never working with kids or animals" in movies. How hard was it to find the right actors for the young lead characters?
We must have auditioned more than a hundred kids, and child actors but I was not very happy with the options we had for the lead character Bhola. Then one day, out of the blue, one of the actors in the film Mahesh Sharma (who is one of my frequent collaborators) sent me pictures of this actor named Satendra Soni whom he noticed at 'Veda Factory', a frequent hangout spot for actors in the early stages of their career. I liked the physicality of Satendra and called him for an audition. Satendra arrived at our office, took around half an hour to go through the audition scene, and when he played out his role – it was bang on. I was mesmerised as if he was born to play the lead role of Bhola. I was impressed by the way he used the space around him. His eyes, body, and hand movements…felt raw and real. It was only later on, during one of our workshops, that we discovered that he was a little older than the age of the character he plays in the film. We were in a dilemma about this, but after much consideration and discussion, we decided to go ahead with him for the lead as he was the best performer amongst all, by miles. The result is visible in the film. It is as if he carries the whole film on his shoulder with his astounding abilities.
Sparsh Suman, who plays Shambhu, was recommended to me by our writer, Sudhakar Neelmani. Sparsh had this innocence of an eight-year-old that made him instantly likable. I wanted him to play himself in the film. With his big curious eyes and childlike virtue, he had the ability to melt one's heart. In spite of his young age, he took directions exceptionally well.
With Sarthak Bhise, the kid who plays Bhola and Shambhu's friend – the biggest challenge was that he couldn't speak Hindi (the language of the film) or English. He had a typical Western Indian accent which was not idle as his character and the film itself take place in North India, an area which has a completely different tone and diction. I rejected him initially, but his mother requested me to give him one more chance. Three days before the shoot, when she showed me a demo, there definitely was an improvement, but he was still not there. However, I got so moved by their perseverance that I decided to take a chance on him. On the day of the shoot, I was surprised and overjoyed to see that Sarthak was well prepared and fluent in his dialogues; it was impossible to believe that this little boy, a few weeks ago, had no clue about the language he now speaks so confidently. I hardly had to do any retakes for him.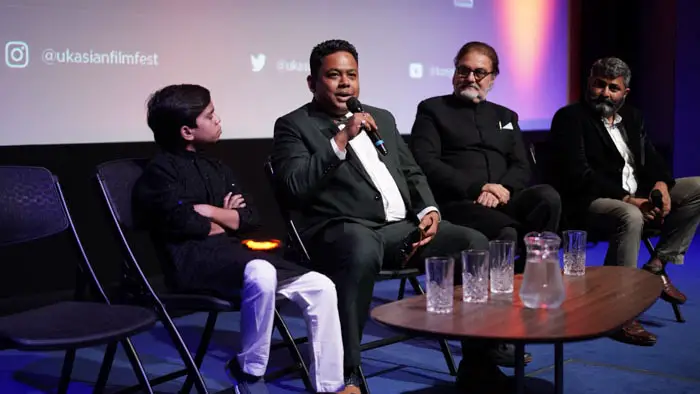 "Countless innocent children around the world are robbed of their childhood every day."
Did the film cause any controversy in India due to its depiction of radicalization at such a young age?
Radicalisation and communal violence are not limited to only India but are prevalent in various parts of the world today. Uncountable lives are lost from these acts of violence, directly and indirectly. Countless innocent children around the world are robbed of their childhood every day.
The film has been cleared by Indian Censor Board with a U/A rating and will soon be commercially released in India and globally. Till now, the film has been screened at film festivals, and we have always received a positive, favourable response from the audience. They would come to us and share how well they connected with the concerns being shown in the film and its ability to remain non-partisan while doing so. Children, today, are moulded by their experiences, the media around them, and the society they live in. 'Bhagwan Bharose' tells a deeper story but with an edge of humour. The questions asked here, from a child's point of view, are absurd yet poignant, and that is its strength. So instead of controversy, I am expecting the audience to embrace and celebrate the film with open arms.
You made many films as a producer, but this is your first feature as a director. What led you to direct this specific film?
I have been a big fan of political thrillers like Alan Pakula's All The President's Men, Zinnemann's Day Of The Jackal, Kevin Mcdonald's The Last King of Scotland, and Spielberg's Munich, amongst many others. Initially, in 2014, I was working on a film about the decisive days of the Sri Lankan civil war. However, the film took too much time to take off. I was getting restless, and I had this constant urge to direct, to tell a story. Thus, I decided to take on other films before getting into Minefield, my magnum opus.