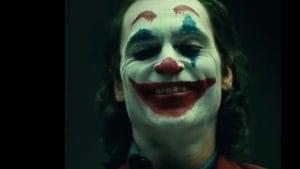 The Joker is one of the most legendary comic book characters ever created; the DC Comics villain has been Batman's long-running nemesis since his first appearance in the debut Batman comic book in 1940. There have been some amazing portrayals of the twisted clown over the years, but many fans were dismayed with Jared Leto's turn as the Joker in Suicide Squad in 2016. Luckily, this year there will be a standalone Joker offering from DC Films which is separate from the DC Extended Universe and Leto's version of the character. Joaquin Phoenix is playing the protagonist, and there is serious hype surrounding the movie already. So let's take a free spin.
The DCEU version of the Joker hasn't gone down well with comic book fans especially, and although Leto is a talented actor he won't be a tough act for Phoenix to follow. However, the 44-year-old Academy Award nominated actor does have a number of other amazing performances to live up to. One of the most notable Joker portrayals of recent times was by Heath Ledger in Christopher Nolan's The Dark Knight. Ledger received a posthumous Oscar for his sadistic version of Batman's rival. Mark Hamill has also been praised for his performances within the Batman: Arkham series.
There is likely to be a huge ready-made audience for the release of DC's new Joker offering. Along with hard-core comic book fans, a lot of gamers will be interested in seeing Todd Phillips' Joker when it hits screens later this year. There are a number of Joker games listed at Rizk Casino, and it is clear that the name is a major selling point for slots developers even if the games aren't directly linked to the DC Comics character. The Joker has appeared in other games frequently, though, and was one of the main reasons why the Batman: Arkham series for consoles was so successful. In fact, Hamill received various awards for his role in the Rocksteady Studios series.
"…the Joker is still predominant in popular culture and has a massive readymade fan base."
2019's Joker will be an origin story of the character, with viewers being treated to the transformation from everyday guy to super-villain. Because there have been a lot of different versions of the character in the past, the writers had freedom in deciding the path they wanted to take with the story. In this incarnation, Phoenix plays a failed stand-up comedian who goes insane and becomes a psychopathic criminal mastermind. This is the ideal role for an actor like Phoenix, who was reportedly interested in doing a low-budget character study of comic book villain for some time before being cast.
There is a huge legacy for Joker to live up to, but, with one of the world's best actors on board, there is every chance that this could be among the greatest renditions of the character ever seen on screen. The film is likely to be a box office sensation, as the Joker is still predominant in popular culture and has a massive readymade fan base.