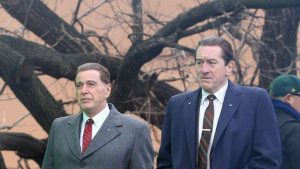 Right now it's hard to imagine Oscar films surfacing anytime soon. The spring cinema season is notoriously slow, and even as we move toward the end of the season all the buzz surrounds blockbusters. That's true this year more than most, given that we have a new Star Wars spinoff on the way and Avengers: Infinity War is set to break all kinds of records at the box office.
It's also a little bit difficult to look ahead to Oscar contenders because without most relevant films having come out yet, we don't yet have the odds that have become commonplace for awards season. Particularly with betting and casino gaming activity continuing to boom across the U.S., it's becoming more and more common to see listed odds on various films, individuals, and award categories. It adds a sort of professional note to the speculation and allows us to get a pretty clear picture of the movies that will be in the mix. But even for this, it's a little early in the year.
Nonetheless, we do know for the most part which films will be coming out later in the year, and which ones have generated buzz in one way or another as potential contenders. So keeping in mind that this is an imprecise exercise in the spring, these are some of the titles to keep your eyes peeled for.
First Man has to be among the films mentioned at this stage simply because of who's at the helm. This is to be the latest effort from Damien Chazelle, who's proven to be something of a wunderkind after directing Whiplash and La La Land. In this one he's stepping away from music to chronicle the life of Neil Armstrong, who will be played by Ryan Gosling.
Destroyer sounds like a fascinating project. Directed by Karyn Kusama (The Invitation, Aeon Flux), it will tell the story of a police detective (Nicole Kidman) reconnecting with people from a past undercover mission and attempting to find common ground. The Academy has made a pointed turn toward being more inclusive to women and people of color the last two years, and this could wind up being another chance for a female-directed film to win Best Picture.
Major heavyweights haven't done quite as well at the Oscars of late. Case in point, The Post, which starred Tom Hanks and Meryl Streep and was directed by Steven Spielberg, went largely unnoticed at the 2018 show. The Irishman, a mob tale, has all the ingredients of a major production. Martin Scorsese is directing with Robert De Niro and Al Pacino in starring roles.
If Beale Street Could Talk is a 1970s Harlem love story. An adaptation of a James Baldwin novel, and could mark the return of director Barry Jenkins to Best Picture consideration after his win for Moonlight in 2017. As was noted by another early look at potential 2019 contenders, the film should be another huge step toward more recognition for black filmmakers in Hollywood.
Backseat is an Adam McKay-directed film about Dick Cheney that's been in development for some time. It will depict Cheney as the most powerful vice president in recent history, with Christian Bale in the role (and recent Best Supporting Actor winner Sam Rockwell playing George W. Bush). The increasingly acclaimed Steve Carell and critical darling Amy Adams will also be in the cast.
A Star is Born should be the feel good movie of the bunch, and certainly sounds interesting. Bradley Cooper will direct and star in a semi-familiar tale about an established star helping a young musician to find success. Lady Gaga will take on the role of the younger musician. It's probably a long shot given the relative inexperience of Cooper in the director's chair and Gaga in a starring role, but expectations are high.