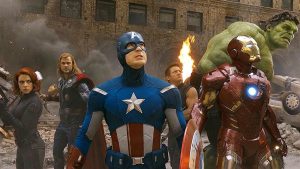 The Marvel Cinematic Universe (MCU) seamlessly marries the world of superheroes with the allure of luxury fashion. In this realm where fantasy collides with reality, the glint of popular brands stands out, so let's uncover some famous brand cameos in the MCU that you may not have noticed.
Popularity Of The MCU
The MCU has burgeoned into a cultural phenomenon, drawing audiences worldwide and garnering billions at the box office. Its universal appeal, coupled with its expansive and engaged fanbase, offers an unparalleled platform for brands to showcase their products.
Within the MCU's vibrant tapestry of storylines and character arcs, luxury items don't just find a stage — they weave seamlessly into the narrative, amplifying brand visibility and resonance amidst the cinematic magic.
Shang-Chi and the Legend of the Ten Rings – BMW
In Shang-Chi and The Legend of The Ten Rings, the sleek BMW iX3 became an icon of speed and agility during a pulse-pounding chase, underscoring the heroes' bid for escape. In fact, according to the BMW Blog, this was the BMW iX3's silver screen debut following a few BMW models being featured in Black Widow.
Audi was previously a big car brand featured in Marvel movies, but it looks like BMW are starting to make their name in them too. This was not BMW's only spotlight in the film; the Melbourne red BMW M8 gleamed as the protagonist, enticed by Katy, took it for a memorable spin from his valet post.
For BMW, such placements are strategic endeavors to bolster brand affinity and illuminate the prowess of their models. Displaying both vehicles in high-octane scenarios, BMW highlighted their unmatched design and performance.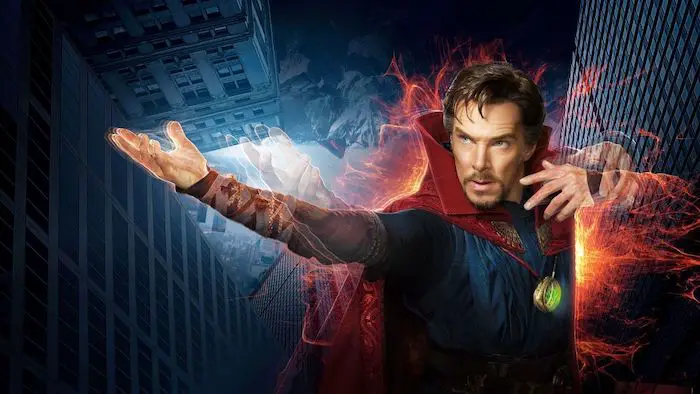 Multiverse of Madness – Jaeger LeCoultre
In the enthralling narrative of Marvel's Doctor Strange – Multiverse Of Madness, the Jaeger LeCoultre Master Ultra Thin Perpetual doesn't just tell time; it narrates elegance. Worn by Dr. Stephen Strange, the esteemed sorcerer, it's more than an accessory; it's an embodiment of his refined persona. With its stainless steel case, hand-stitched calfskin dial, and an alligator leather strap, this timepiece stands as a testament to unparalleled craftsmanship.
Boasting features like a perpetual calendar and moon phase indicator, protected by sapphire crystal glass, it merges functionality with timeless design. Its resilience, with a 40-hour power reserve and 50-meter water resistance, makes it one of the top iconic watches to appear in a movie, seamlessly blending the magic of the Marvel universe with the allure of horology.
There has also been a variety of other brands associated with the character of Doctor Strange including Rolex and Lamborghini.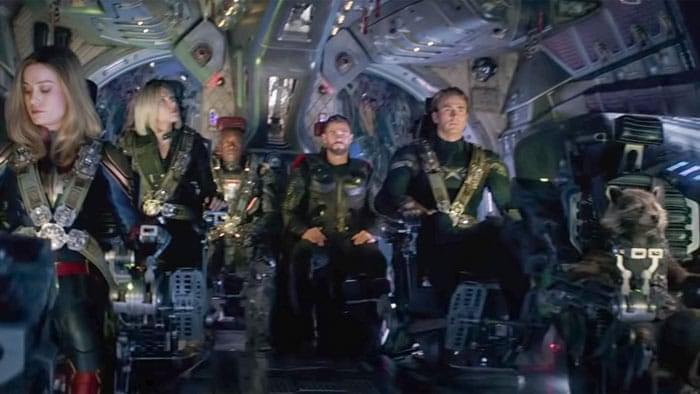 Avengers: Infinity War & Endgame – Ben & Jerry's
In Avengers: Infinity War, even amidst galactic threats and superhero clashes, the light-hearted mention of Ben & Jerry's Hunka-Hulka Burning Fudge flavor brought a chuckle to audiences. Wong's playful nod to this fictional ice cream is further cemented in Avengers: Endgame, where Bruce Banner is seen savoring a tub, hinting it might be the very same flavor.
Such mentions not only showcase the global popularity of Ben & Jerry's but also add a layer of relatability to the vast MCU, reminding us that even superheroes enjoy a frozen treat. It's a delightful integration of a renowned brand, seamlessly blended into the cinematic narrative.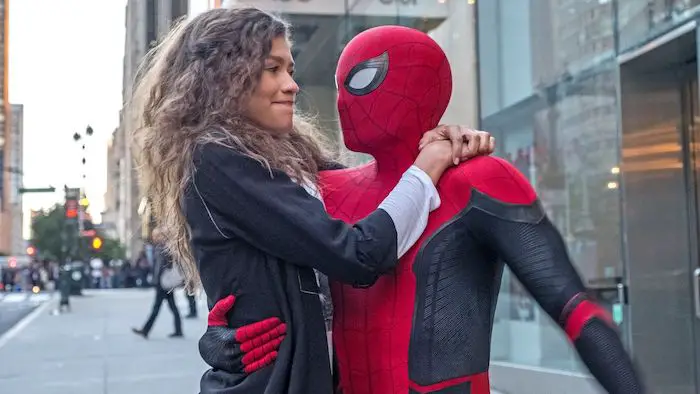 Spider-Man & Guardians of the Galaxy – Sony
Sony's strategic positioning in the Marvel Cinematic Universe offers a compelling blend of nostalgia and modernity. With Spider-Man's rights owned by Sony, they've smartly integrated their products into the web-slinger's world. From the ubiquitous Sony Xperia smartphones in Spider-Man: Homecoming to various electronics like TVs in subsequent Spider-Man movies, the brand's presence is undeniable.
However, Sony's memorable MCU mark lies in the Guardians of the Galaxy series. Peter Quill's Sony Walkman TPS-L2, a relic from the 80s, evokes a sense of nostalgia, grounding the cosmic adventurer's otherworldly experiences with a touch of earthly memory. Through these appearances, Sony successfully marries its heritage with contemporary offerings in the MCU.