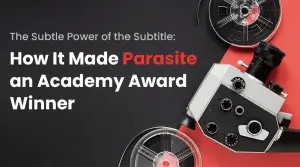 Parasite 2019 was the first non-English film to win the Academy Award for Best Picture, in its whole history, and the first for South Korea, as well. It was a time of firsts. It made $50 million in the US and $205 million worldwide, according to the Hollywood Reporter, even though it was made on a small budget. According to Business Insider, it had the highest per-screen average for a US debut of 2019, earning $376,264 on just a few screens that it was shown in. 
What made Parasite, the movie, such a success? It may be due something you didn't even think about: closed captions and subtitling. Parasite by Bong Joon Ho (its director) wouldn't have been possible outside of Korea without its subtitles and closed captions–as he himself said during his acceptance speech: "Once you overcome the one-inch tall barrier of subtitles, you will be introduced to so many more amazing films." Here's a review of the film.
The New York Times indicates that the tastes of film audiences are changing, and they are becoming more attuned to subtitles. The New York Times credits Netflix for this change as well as other foreign-language films aside from Parasite like Amelie, Pan's Labyrinth, and Crouching Tiger, Hidden Dragon. 
Today we'll learn about the importance of subtitles in Parasite and how you, too, can add value to your video by closed-captioning.
How Do You Get Over The 1-inch Tall Barrier of Subtitles?
What is the 1-inch tall barrier of subtitles? The Chicago Tribune calls it "Hollywood's cultural myopia," meaning that movie-goers only like to see Hollywood movies, in English, without subtitles. According to the Washington Post, Helen Mirren said the American public will not accept films with subtitles, and film critic Alissa Wilkinson said Americans don't like reading subtitles. Or do they?
Based on the success of the Parasite film as well as Roma, and other foreign language films in the past years, film tastes may be changing for the better for subtitles and closed captions (and especially for closed captions, which we'll talk about later). Here's 3 different countries and their movie preferences. Add to that streaming services like Netflix, you have a slew of audiences that will need subtitles and closed captions.
But once you get over this barrier, you can:
Learn A New Language

Broaden Your Reach

 

Improve User Engagement

Establish Brand Loyalty
Parasite's English subtitles are an important part of its appeal. The translation was able to convey not just dialogue and narrative but also humor and cultural sensitivities. It contributed to how well it was perceived by US audiences. How was this done? Through video captioning capturing audiences worldwide.
What Are Closed-Captioning Services For A Foreign Audience?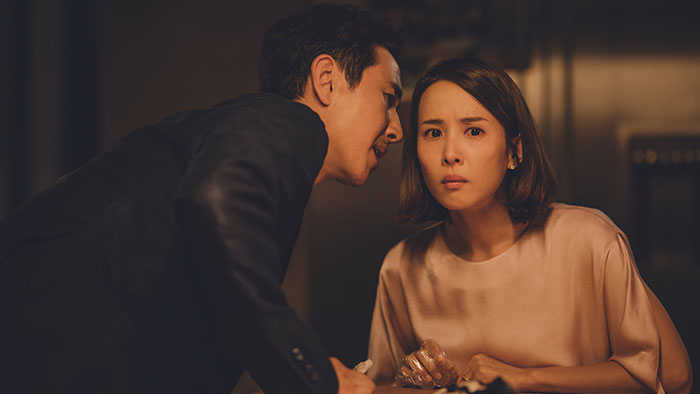 Closed captioning services can increase your video's reach to make it accessible for more audiences. Simply send your files to the company, and the company will take care of the rest. Make sure the company you're using has experienced transcriptionists that know your business niche as well as the language you're targeting. Some companies will have one or the other, but you want a company that can do it all. 
As an added bonus, look for closed captioning services that have 24/7 customer support and dedicated project managers. Additionally, if they can provide you with a 1-year guarantee on their video captioning services, that's ideal too.
Video captions can bring life to your movie and broaden your audience. When your multilingual videos have more reach, they in turn will bring more traffic and more revenue to your website or your film. If you're looking to broaden your reach, go with a distinguished closed captioning company.
What's the Difference Between Subtitles and Closed Captions?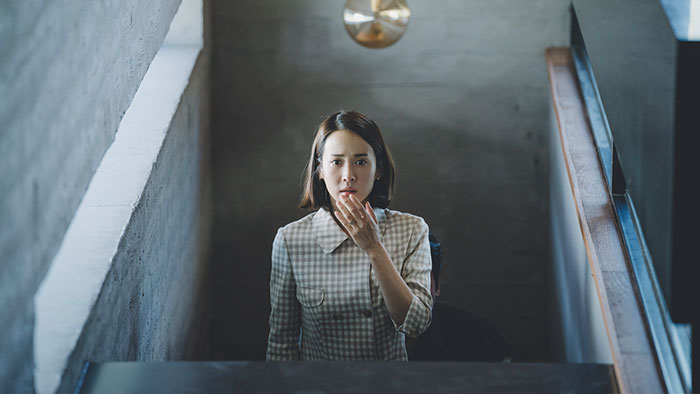 Subtitles and closed captions are both text audio in a video, so they are used interchangeably by most people. Yet, there are subtle differences. Subtitles translate the audio dialogue from one language to another, while closed captions translate the whole movie, not just the dialogue but also the sound effects, indicate who's speaking, and more. 
Close captions are a transcription rather than a translation, usually word-for-word of the dialogue. They also include background noises, speaker differentiation (like who is speaking or not), and other pertinent audio information. All these help understand the video without hearing the sound. Captions usually appear as white text on a black bar, at the bottom of the screen. 
Subtitles assume the viewer can hear the audio, while closed captions do not, which is why closed captions are ideal for the hard of hearing or the deaf. Yet, closed captions are used everywhere now, favored over subtitles, because of the depth of the translation.
The terminology regarding subtitles are different in each part of the world. Closed captions is an American term for closed subtitles, as opposed to open subtitles. In British English, "subtitles" refers to subtitles for the deaf or hard of hearing, which in America would be closed captions. So, in England, closed captions are understood as "subtitles," and there really is not much difference. 
Know which services you're getting. In American closed-captioning services, there are open and closed captions. The open captions are there automatically, like in Parasite. Meanwhile, closed captions place the responsibility on the user to turn captions on and off, either on the TV through remote control or on their various devices. You can see the CC sign on YouTube or Netflix, which stands for closed captions.
How Does Video Captioning Make Movies More Accessible?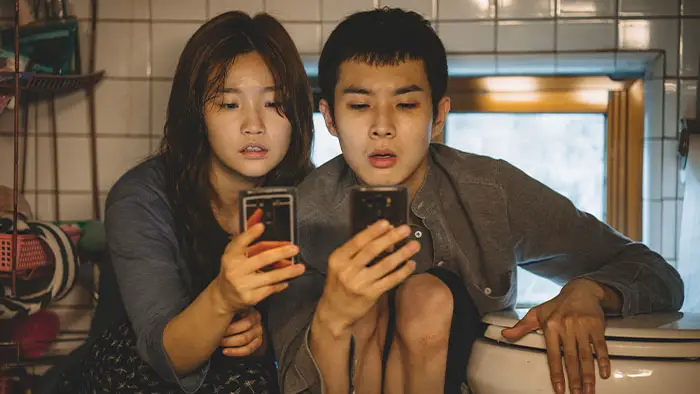 Video captions such as subtitles and closed captions all work together to make movies more accessible for a general audience, as well as a foreign audience. Discovery Digital Networks say that captioned video had over 7 percent more views on average, while Facebook says videos with captions boost view times by 12 percent. A PLY Media study also found that there was an increase in 40% for views of captioned videos. And a study by Cisco predicts by 2022, 80% of all traffic on the internet will be video content.
Those numbers are huge, and that's just for the general audience. For foreign audiences who have limited English proficiency, or for the deaf or hard of hearing, it is imminent that video captions are available for them, since that's the only way they can watch and understand films such as Parasite.
The reason for why Parasite has experienced such successes is in part due to the subtle power of the subtitle. That's why it's important for films to take video captioning to the next level with closed-captioning services.