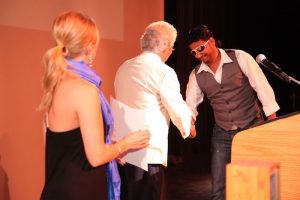 Mukesh Asopa is an award-winning film director, actor, and producer whose work has been lauded by film festivals across the globe. He is a member of DGC (Directors Guild of Canada), as well as an alumnus of the prestigious Barry John acting studio. After completing his university degree, he completed his post-graduation in Business Management and had a short span of corporate profile. After moving to Canada at the age of 24, Asopa made his film debut in 2006 with such features as No Place to Hide, Karim, and Bollydouble. In 2007, he played the role of Officer Rod in the television series Pastor Greg, which aired on multiple American networks during its run. After appearing in David J. Francis' 2008 film Reel Zombies, Asopa launched his own film production company called Asopa Films Inc. Having built up experience in the film industry, Asopa was able to fuel his well-earned business acumen, ambition, and boundless energy into working on scripts, winning long-time collaborators to his side, and arranging finances for his own feature film projects as an independent filmmaker in his own right. From hereon out, Asopa wore multiple hats for each of his productions, both in front of the screen and behind it, overcoming all hurdles and balancing responsibilities to bring his personal touch to each film. The first of these, Aisha and Rahul, was released in 2009 and was warmly received in multiple film festivals. That same year, Asopa also filmed The Taste of Relation, a story of an immigrant family whose personal values clash with cultural differences in their new home. The Taste of Relation won several awards at such festivals as the Las Vegas International Film Festival, Mexico International Film Festival,California Film Awards and the Amsterdam Film Festival. In 2010, Asopa directed Zombie Beach, which had a theatrical release in the United States. He followed that up with the critically acclaimed 2012 film Chambers Gate. Asopa's most recent film, Depth of Pyaar, has been one of his most critically acclaimed films yet, with over 50 awards secured and more than 40 other nominations. As with Asopa's other films, Depth of Pyaar is available on OTT platforms, and it is also currently streaming on Amazon Prime and Inspire TV.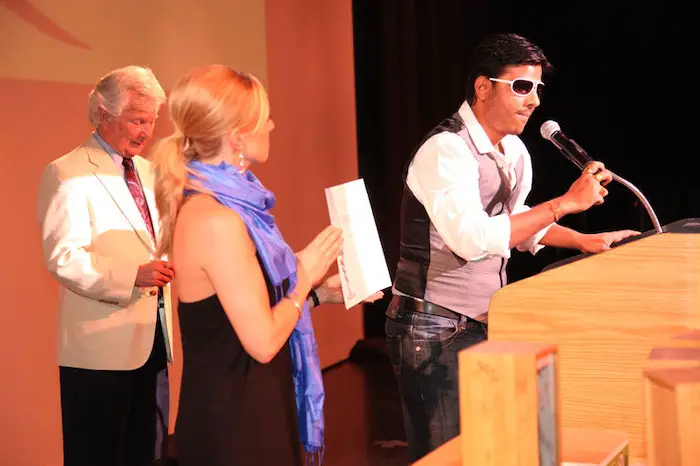 "…masterful blending of genres such as horror, thriller, drama, and romance, resulting in a unique flavor which stands out from mainstream film."
A defining trait of Asopa's film making is his masterful blending of genres such as thriller, horror, drama, and romance, resulting in a unique flavour which stands out from mainstream film culture. He loves to work with each object in the film and defines them as an integral part of the foreground or background. Thus, both living and non-living elements within his films further the story for his audiences. Asopa also values the spoken word; in his own words, "Dialogue delivery is very crucial for an artist in the film, as it portrays the texture of a movie and decides whether it will be accepted by audience or not". Always in awe of movie making, Asopa has dedicated his life to filmmaking as a challenging art form. Applying thorough research and his own creative spirit to each project, Asopa continually provides thought-provoking content which defies convention. All this has resulted in Asopa building an audience in North America and a devoted following around the world.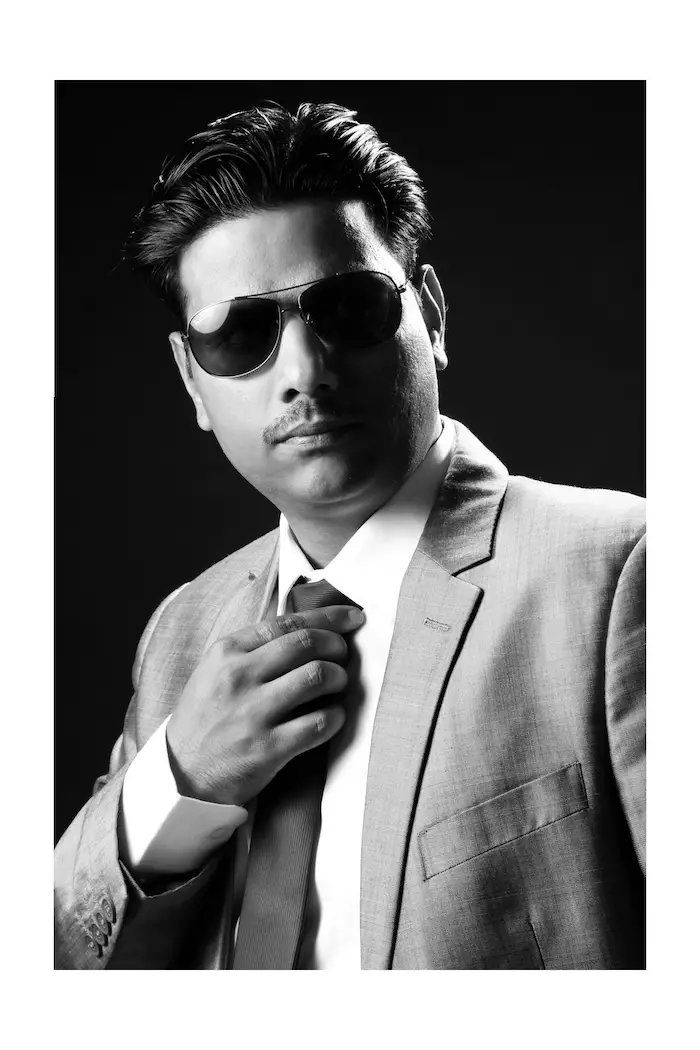 Recently, Asopa is submitting his latest film Bloody Romeo to film festivals worldwide in anticipation of the film's release. After more than a decade's worth of experience as an actor-filmmaker, as well as literal dozens of award wins and nominations, Asopa has confirmed that the role of Romeo Quadros in Bloody Romeo is his favorite thus far.