We have already seen such an impressive line-up of movies this year. Many of them have been anticipated for a long while, considering everything that happened during the pandemic. Many movies that people have been waiting for have suffered some unfortunate delays. With things slowly returning back to normal, these very movies are finally given their time to shine. Whilst you are watching these movies, you can check out Queen of the Nile free slots to pass the queue line. Once the wait is over, feel free to check out some of these amazing movies coming soon in 2021. 
Escape Room: Tournament of Champions
It is the sequel to the action-horror movie starring Taylor Russel and Logan Miller. Director, Adam Robitel, brings a new psychological adventure through dangerous games and deadly traps. A group of strangers must come together to survive the most extreme version of the famous game concept to date. There will be all kinds of death-defying accidents and horrific settings that these young adults must overcome. The previous movie starred famous actress Deborah Ann Woll. These new contestants will prove themselves even more so with how much the stakes have heightened. It is one of the most anticipated horror sequels to see this year. 
Old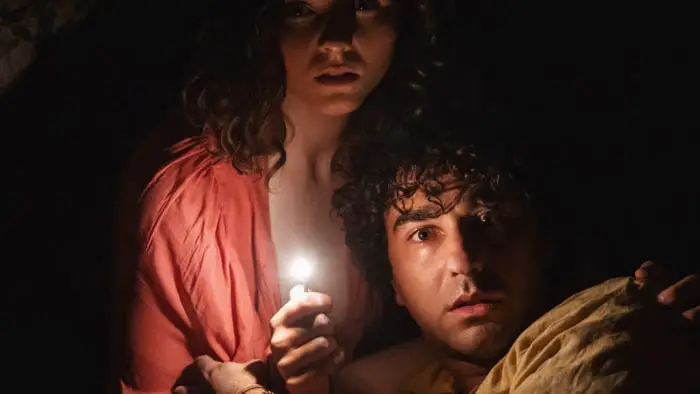 M. Night Shyamalan comes out with his newest hit movie based on the graphic novel written by Pierre Oscar Lévy and Frederik Peeters. The novel "Sandcastle" is about a young family who visits a mysterious island for a tropical holiday. The family discovers a secluded beach that harbours a horrifying secret. The family begins to age rapidly, reducing their lives to nothing more than a single day. Every half an hour is an entire year that goes by for them. The family must find a way to break this curse before their lives end completely.
Jungle Cruise
An action movie that no one was expecting. Mainly because it is based on the world-renowned ride at Disneyland. It also takes inspiration from the True-Life Adventures wildlife documentary, starring Dwayne Johnson and Emily Blunt in an incredible action adventure. Their job is to guide a boat down a fantasy version of the Amazon River. The journey will be long and perilous and full of all kinds of jungle nasties. The film is set to be another ridiculous romp where you can sit back and have fun with the whole family. 
The Suicide Squad
The Suicide Squad movie may ring familiar for some. That is because there was a previous movie like this that came out years ago. The movie was based on the popular comic team of supervillains. However, due to the backlash of that movie, it's being given a brand-new chance to shine. Starring an amazing new cast of talent, this new version is set to be wackier, bloodier, and more insane than ever. Starring Idris Elba, Margot Robbie, John Cena, Nathan Fillion, and even Sylvester Stallone voicing King Shark. The anticipation is high to see if it can be better than its predecessor. 
Shang-Chi and the Legend of the Ten Rings
With the release of Black Widow, the Marvel movies are back in action. Their next title is going to be based on one of their biggest martial art heroes. Shang-Chi Is set to star Simu Liu and co-starring Awkwafina. This will be the first major MCU movie with an almost all-Asian cast. It will set up all kinds of new villains and concepts as it introduces the world of mystical martial arts into the Marvel Cinematic Universe. While some other Marvel movies in Phase 4 have been delayed from the pandemic, this film is set to be the welcome package of coming back to cinemas. 
No Time to Die
This title is the 25th Bond movie to come out in the franchise. This is said to be the last movie that will star Daniel Craig as the world-renowned spy. Before someone else will take the mantle, the next big hit is set to be explosive as ever. When an old friend appears seeking help, special agent 007 ventures forth to rescue a kidnapped scientist. This puts him on the course of finding a masked villain played by Rami Malek. You can expect another classic spy thriller with everyone's favourite gentleman. 
Dune
This film is set to premiere in both theatres and on HBO Max. This is the remake of the nostalgic sci-fi epic. A lone duke, played by Timothée Chalamet, goes forth to put together a crew and lead a battle over control of a desolate desert planet. Zendaya, Oscar Isaac, Rebecca Ferguson, Dave Batista, Jason Momoa, and Javier Bardem, all co-star in this incredible cast. You can expect to find a profound mystery and jaw-dropping thriller with this adaptation of the critically-acclaimed novel.