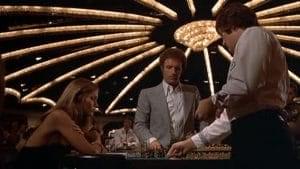 "I'm not going to lose it. I'm going to gamble it." Those are the words that are constantly echoing in Axel's head. He is not related to money, but to the adrenaline caused by the moment he bets. Freed, played by James Caan, is an ordinary man at first sight. As a Harvard University-educated literature professor, Axel teaches college students complex topics such as Dostoyevski and Thoreau. However, the double life he lives makes him go through many tense moments. On the other side, Axel struggles with gambling addiction, becoming considerably indebted. He borrows money from his mother, girlfriend and even some shady individuals. It turns out that the last loan made brings more problems than they were originally.
The Gambler is one of the best gambling movies ever made. The film was launched in 1974 and it started as a biography novel. The producer, James Toback, wanted to write its own story, him itself being an English lecturer with gambling problems. In the end, he decided to turn the book into a screenplay.
Initially, the leading role was supposed to belong to Robert De Niro. Karel Reisz, the director of the movie, casts instead James Caan. It turned out as a good choice. The movie was a hit and the fact that James Caan struggled himself with addiction at that same time made the role complete.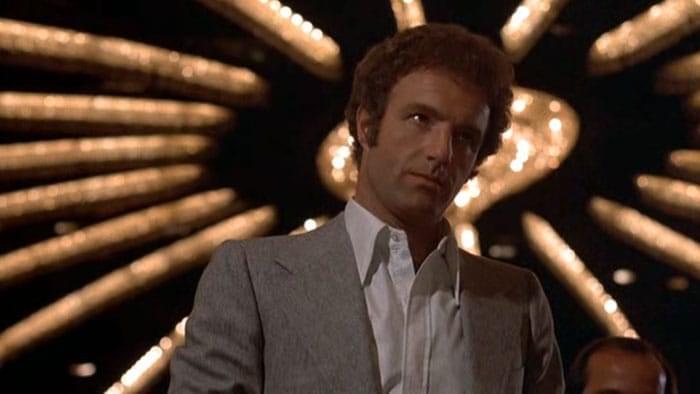 The screening is made in a way that makes viewers connect on another level with the main character. As Roger Ebert said, "we become so absolutely contained by Axel's problems and dangers that they seem like our own." Maybe it's the high levels of adrenaline the movie gives or the fact that the viewers find themselves in Axel's issues. Anyhow, the screening is made to be felt, not just seen.
On the other hand, it may seem that there is no proper ending to the movie for some people. The evolution of the action makes you think that in the end, the screening's conclusion will reveal a long-awaited moral. "The movie follows Axel's downward path with such care that you keep thinking there must be some illuminating purpose, but there isn't … Mr. Reisz and Mr. Toback reportedly worked a couple of years putting the screenplay into this shape, which is lifeless." (Vincent Canby – The New York Time). 
However, the focus of the film is not to teach you anything but to show you that regardless of choice, there are certain repercussions that must be accepted. The viewers must take the film as such and pass it through the filter of the mind.
Gambling in 1974 vs Today's Gambling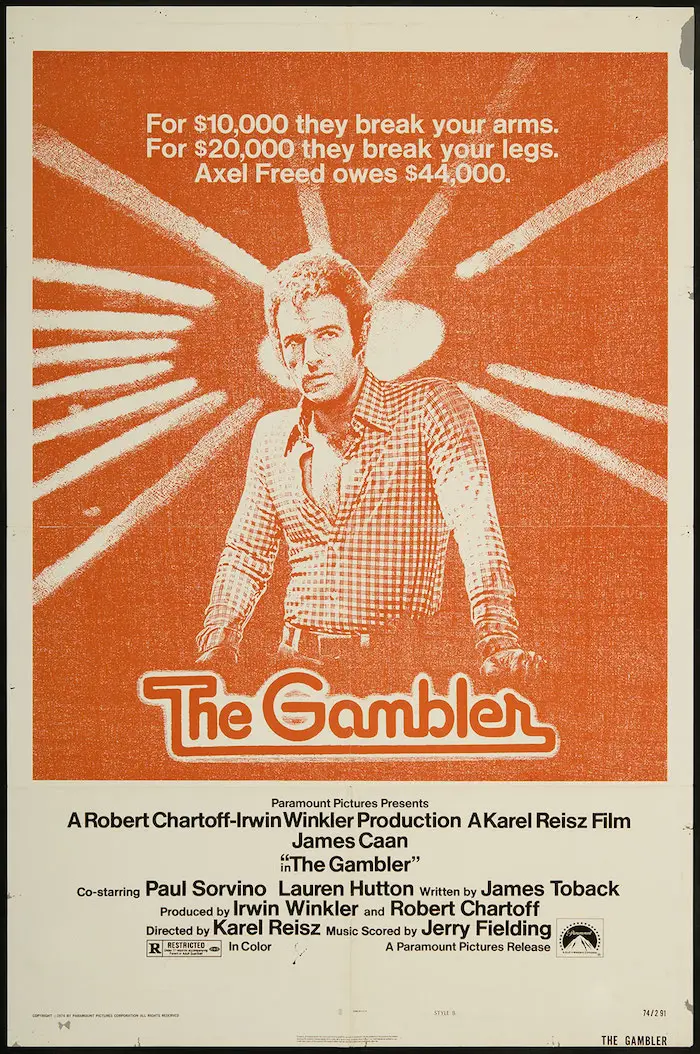 The gambling industry has changed tremendously since then. From the design to the games themselves, betting has modernized a lot over time. Besides this, casino games are at the touch of a button. Maybe if things were like this at that time, Axel wouldn't have so many problems. Why so? For example, at online casinos, gamblers have certain limits that temperate players. On top of that, there are many helping tools for those who feel that they are having gambling issues. 
This is not all. Many other reasons make betting on the Internet better. Privacy is something you can barely get while in land-based casinos. You are having a good night, but a stranger is looking over your shoulder the whole time. But you can forget about that when it comes new gaming sites. In addition, most online platforms come with mobile apps that can be downloaded on portable devices, making gambling available everywhere. 
Not in the mood for fancy clothes? Or you just want to sit in pj's all day? Online gambling comes with no dress code, so no worries about this either. Being at home allows players to bet in whatever situation they want. Maybe you want to do it while sipping a glass of wine, or while eating some pizza, this can all be done with online gaming.
In this modern time, it may seem that problems like the ones from The Gambler cannot happen anymore. However, there is always a good idea to be precocious. The movie showed us both the sweet and the bitter side of gambling, allowing viewers to take the story as a lesson or as the cinematic masterpiece that is.