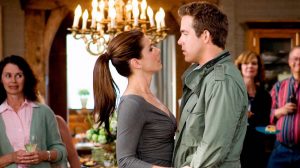 Valentine's Day has come and gone, but you're still looking for an excuse to settle down with an enormous bowl of popcorn and a glass of wine in front of a cheesy rom-com. Well, we're here to tell you that you don't need an excuse! The noughties may have brought about some questionable fashion and music choices, but one area where they totally excelled was rom-coms. 
In the 2020s filmmakers seem so obsessed with avoiding clichés that they've lost the charm of the cheesy rom-com. Now if you want to watch something with a love story and a few laughs then you've got to look to the likes of The Cost of Living, a zombie romance film?! If you're happy to take a  step back in time, then these are the best rom-coms that you're likely to find.
The Proposal (2009)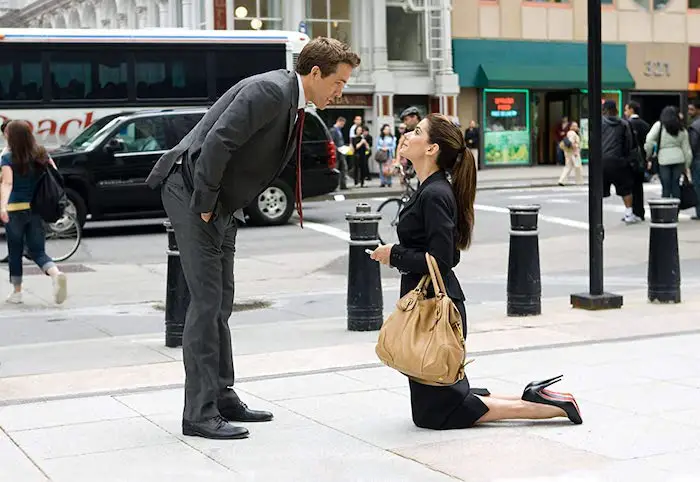 Just about sneaking into the noughties is The Proposal from 2009. This film gave us two heartthrobs at their best, Sandra Bullock and Ryan Reynolds. Sandra plays a fierce, go-getting boss who forces her young assistant (Reynolds) to marry her in order to avoid her being deported to Canada. The ensuing film sees the pair meet Reynold's family, a kooky selection who push this faux marriage to such limits that it seems to be on the verge of becoming real love.
What Happens in Vegas (2008)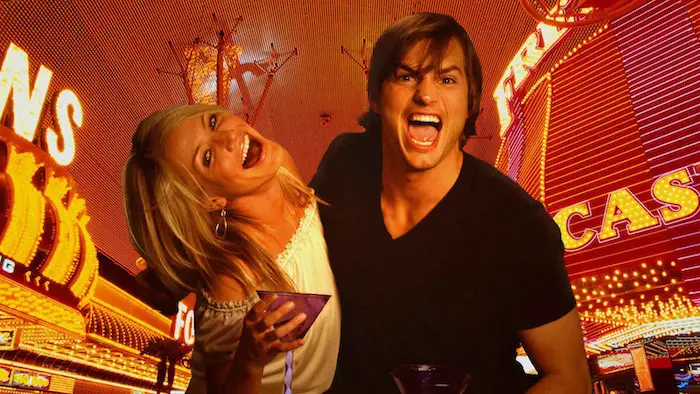 If Ashton Kutcher was your teen crush then you'll love kicking back in front of this hedonistic flick. Cameron Diaz and Ashton Kutcher play Jack and Joy, a pair who meet in Vegas, almost immediately get married and spend the entirety of the rest of their trip regretting it. It's breezy viewing, not at all challenging, and full of quotable lines. Whilst there are undoubtedly plenty of cheesy moments, the cheesiest moment in the whole of this absolute cheese-fest comes when Joy gives a quarter to Jack, who, being in Vegas, immediately puts it into the slot machine. In a classic slots scene, he hits the jackpot and the pair walk away with $3 million dollars. That is, of course, if they can work out their whirlwind marriage.
Girl Next Door (2004)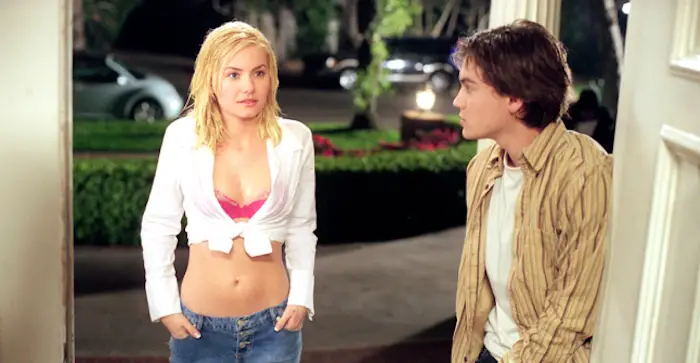 If you want something a little raunchier than What Happens in Vegas then Girl Next Door is the place to go. This film isn't challenging viewing, but if you actually unpick it, it does examine some of the views that men hold about women. It begins with a nerdy over-achiever named Matthew, played by Emile Hirsch. Matthew has never cared hugely about life outside of his grades until his drop-dead gorgeous next-door neighbor moves in. She is played by Elisha Cuthbert, who if we're being totally honest, really carries the film along. Matthew places all of his ideals for a woman onto Danielle, becoming more and more infatuated with her, until he finds out that she's an adult movie star. His pristine image of her threatens to come crashing down, but eighteen-year-old Matthew learns that sometimes you have to push things aside for the person you really love.
She's The Man (2006)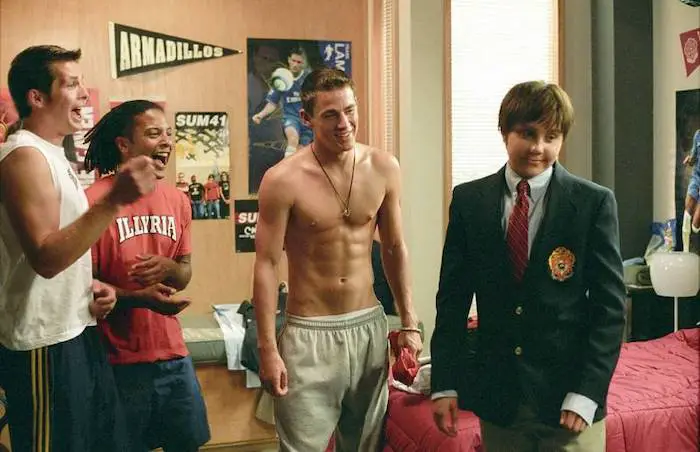 If you like your rom-coms with a little education thrown in, then She's the Man is about as good as it gets. Very loosely based on Shakespeare's play Twelfth Night, this film sees Amanda Bynes play a girl who is absolutely determined to prove herself better than the boys at soccer. To do so she goes incognito as her own brother who is holidaying at the time. Despite the unbelievable plotline, the acting means this gender-bending film is carried off without a hitch. Bynes is every bit believable in her character, whether as a girl, or a boy.