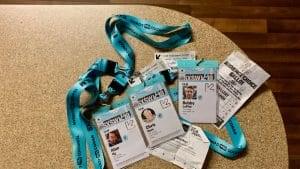 Our team traveled to Austin, Texas for the SXSW Film Festival and ate a lot of BBQ, drank some Lone Star and saw a few movies. Well, a lot of movies. So if you weren't like most people (or filmmakers and publicists) who checked the Film Threat website 50 times a day, we thought we'd make it easy for you and create one story that includes everything we did and saw from SXSW in Austin. (This is like our final book report and was put together by Film Threat's Alan Ng, Bobby LePire, Chris Gore, Meridith Stokes and Walter Areas who made the trek to Austin, while the remote team was on hand to help.)
Enjoy this round-up of SXSW coverage including Film Threat reviews, all 17 SXSW episodes of the Film Threat Podcast, interviews from Film Threat's YouTube channel, and a collection of trailers from movies at the 2019 SXSW Film Festival. Okay, we're headed out for more BBQ and a six pack of Lone Star beer (if we can find one). We also must thank our SXSW 2019 sponsor StoryBlocks, and you can still take advantage of this special offer at this link. See you at the 2020 SXSW fest for more! 
Check out all of our SXSW 2019 movie reviews including…
Tread, Sakawa, Any One Of Us, Brainiac: Transmissions After Zero, Extra Ordinary, Building The American Dream, Kathy Griffin: A Hell Of A Story, Amazônia Groove, Mickey And The Bear, The Garden Left Behind, The Beach Bum, Leave The Bus Through The Broken Window, Aurora, Salvage, Little Grey Bubbles, Why Can't I Be Me? Around You, Teen Spirit, Tone Deaf, Ms. White Light, Vision Portraits, Body At Brighton Rock, I See You, La Mala Noche, Villains, Days of the Whale, The Mountain, Raise Hell: The Life & Times of Molly Ivins, I Love You, Now Die: The Commonwealth vs. Michelle Carter, Alice, Lowland Kids, Breakthrough, The Wall of Mexico, Nice Talking to You, The Art of Self-Defense, Red Dog, Girl on the Third Floor, Stuffed, Pig Hag. 
Horror movies from SXSW…
Porno, Snatchers, Sister Aimee, Tales From The Lodge, Pet Sematary, and of course, Jordan Peele's Us.
Music-Related Docs from SXSW…
Nothing Stays The Same: The Story of the Saxon Pub, Show Me the Picture: The Story of Jim Marshall, The Boy Band Con: the Lou Pearlman Story, Who Let The Dogs Out, and Mr. Jimmy. 
And our Favorites from SXSW…
Frances Ferguson, For Sama, J.R. "Bob" Dobbs and The Church of the SubGenius, Greener Grass, Boyz In The Wood, Jezebel, Go Back To China, Ernie & Joe. 
Watch our SXSW 2019 playlist of 25 filmmaker interviews…
See all of our SXSW 2019 movie trailers and exclusive clips…
What were your favorites playing SXSW? Do you agree with the choices for our favorites? Please post in our comments and tell us what you think.