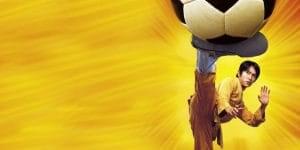 It's fair to say that there are some footballers who are particularly fond of the camera and given the chance to appear on-screen would leap at the chance. George Best and David Beckham are just two famous footballers who have both enjoyed cameos in films, playing themselves.
However, other footballers have adopted a more serious approach to the film industry and have taken on full acting roles. Some footballers-turned-actors are arguably better known world-wide for their on-screen performance than their sporting prowess!
Here's a look at some of the soccer players from the Premier League who have made a success of their silver screen appearance.
Vinnie Jones
It's impossible to talk about footballers in films without mentioning ex-Wimbledon star Vinnie Jones. Now an established actor in Hollywood, Jones was previously known in England as part of the Crazy Gang alongside others such as Dennis Wise.
With a reputation for being aggressive and fearless on the pitch, Jones has used this tough-guy image in the movies. Appearing in Mean Machine in 2002, Jones went on to star as a gangster in both Lock, Stock and Two Smoking Barrels and Snatch. Eagle-eyed fans would also have spotted him as Juggernaut in X-Men: The Last Stand.
Frank Leboeuf
Chelsea and French international, Frank Leboeuf was part of the World Cup-winning squad in 1998. Charming, charismatic and sometimes controversial, Leboeuf has made the successful transition to sports commentator since quitting playing in 2005.
However, acting has always held an appeal for Leboeuf and he first appeared on screen during his playing days, having a part in movie Taking Sides. Following his retirement he went on to enjoy theatre work before playing a doctor in the Oscar-winning biopic of Steven Hawkins, The Theory of Everything.
Eric Cantona
The footballer who gave the world the famous quote about seagulls following the trawler was always going to be a top contender to enter into the world of acting, and Eric didn't disappoint.
Many would say he treated the football pitch like his own personal stage, commanding his fellow players like a director. Hugely successful and a massive influence on the Manchester United team, Cantona is one of the true legends of the Premier League – an irrefutable fact whether you liked him or not.
Since quitting the beautiful game, Cantona has moved effortlessly into acting. His first appearance onscreen was in 1995 in a French comedy, shot during his suspension. In 1998, he played a French Ambassador in Elizabeth before moving on to direct. In 2008 he was back in front of the camera in Jack Says before co-starring in French Film in 2009.
Cantona has continued to take an active interest in the industry, both as an actor and director.
Stan Collymore
Breaking transfer records back in his hey-day, Stan Collymore was a top striker who played for Aston Villa, as well as earning three England caps. Outspoken and intelligent, and an advocate for mental health, Collymore wasn't shy about declaring his interest in media.
During an interview with a magazine Collymore admitted an aspiration to become the first black James Bond, and that seems to have been the catalyst for moving into the movies. Sadly for Stan, he wasn't given the chance to star as 007 but instead was handed a role in Basic Instinct II. Unfortunately this film never reached the same iconic status as the original, leaving Collymore's fictional watery death just another casualty of this weak sequel.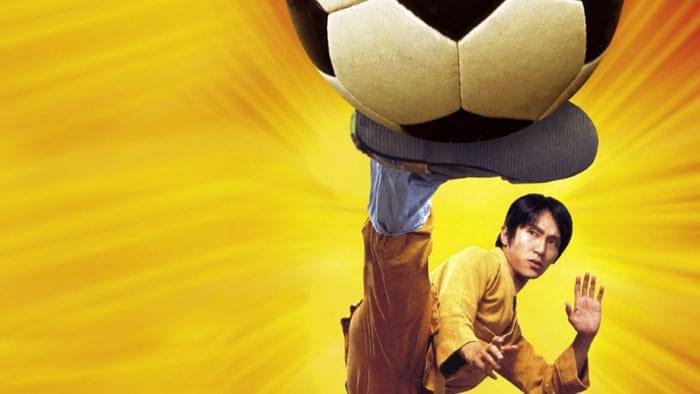 Seeing footballers from another perspective
The above four Premier League footballers have all enjoyed varying degrees of success with their acting careers, but nevertheless have had the opportunity to show off different talents than on the pitch. Premier League stars aren't the only ones to make the jump with superstars such as Zinedine Zidane, Paul Breitner and very famously Pele all appearing in films.
Can you imagine any of the players from your club stepping onto the stage? Rumors suggest that Zlatan Ibrahimović harbors a desire to be the next Jason Bourne so watch this space for more…