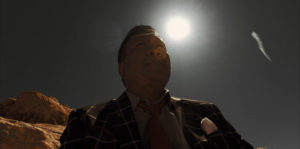 Rent-A-Man is a compelling film profoundly linked to genuine scientific advancements. At its heart, this movie is firmly grounded in actual science, seamlessly weaving itself into a high-stakes Las Vegas plot. Rent-A-Man is a gripping film about Jackie, a seasoned gangster and "debt collector," and Dillon, the enigmatic "Rent-A-Man." Jackie's life takes a treacherous turn when two of his gambling debtors meet contrasting fates—one unexpectedly dies, while the other escapes. Aware of the dangerous consequences of "loose ends," Jackie is presented with a surprising test from his boss, Big Slick, in the form of a Rent-a-Man ad. Their journey through the awe-inspiring landscapes of Valley of Fire State Park near Las Vegas becomes a stylistically subtle yet dangerous game of cat and mouse, where survival hinges on deception and cunning.
Rent-A-Man is weirdly based on actual science. In 2021, the FDA made a landmark decision by granting clearance for testing a brain chip in humans. This remarkable breakthrough transcends traditional medical applications, venturing into uncharted territory with profound ramifications. Against this backdrop, the film explores an intriguing question deeply rooted in established scientific principles: What if an individual equipped with a brain implanted with a computer chip and found themselves consistently winning every game of chance?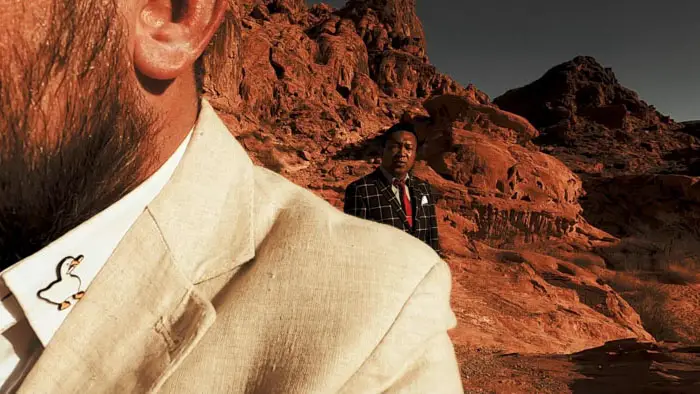 "What if an individual equipped with a brain implanted with a computer chip and found themselves consistently winning every game of chance?"
Such a scenario would undoubtedly attract the attention of governmental "alphabet" agencies, prompting inevitable intervention. Could a rival agency, armed with advanced technology and a profound understanding of cutting-edge science, orchestrate a hack into the cyborg's brain, disrupting their unyielding winning streak? These thought-provoking questions, firmly anchored in genuine scientific possibilities, serve as the foundation of our narrative. They set the stage for the involvement of a dark ops agency.
Rafal Zlak, the director of Rent-A-Man, offers a unique perspective rooted in his upbringing in communist-era Warsaw, Poland. Amidst limited freedoms, Zlak found solace in the boundless realms of imagination, an escape from oppressive conditions. He underscores how screenwriters channel their imaginations to articulate life's intricacies. Zlak emphasizes innovation's role in human evolution, likening it to an engine pushing speed limits. He draws parallels between imagination and innovation, both expansive avenues for novel ideas. In the era of brain-on-a-chip (BoC) implants that would restrict imagination, Zlak portrays the imposed limits vividly.
BoCs, in his view, resemble high-occupancy vehicle lanes (HOV) within the mind. Rent-A-Man delves into the concept of pitting imagination against technology and challenging the boundaries of human potential. As Rent-A-Man takes audiences through a world where man and machine dance perilously close to one another, the movie contemplates the consequences of technological innovation and humanity's perpetual quest for freedom. As the narrative unfolds, it underscores society's disdain for the winners, who defy the rules of the game.
Rent or buy Rent-A-Man on Google Play or stream for free (JustWatch.com).