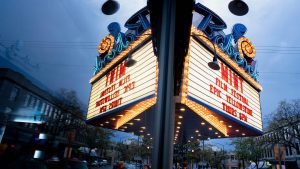 When you think of indie film festivals, Montana's big-shouldered, workaday Billings with a population of 109,642, it may not come to mind at first, but it's certainly on its way. The second annual Montana International Film Festival (MINT), Sept. 19-23, delivered on its promise to present cutting-edge, independent film with 75 films, filmmakers, actors, panel discussions, events with the plushest filmmaker lounge I've ever seen, a number of sellouts, special guests and at least one U.S. premiere including the closing night film Robert the Bruce. Made in part in Montana—doubling for windy, rainy, mountainous Scotland—the screening of Robert the Bruce had several members of the cast, crew, supporters and others in attendance including director Richard Gray, film co-writer Eric Belgau, producer Carter Boehm and cast members Zach McGowan, Melora Walters, Gabriel Bateman, Talitha Eliana Bateman, Brandon Lessard and Patrick Fugit.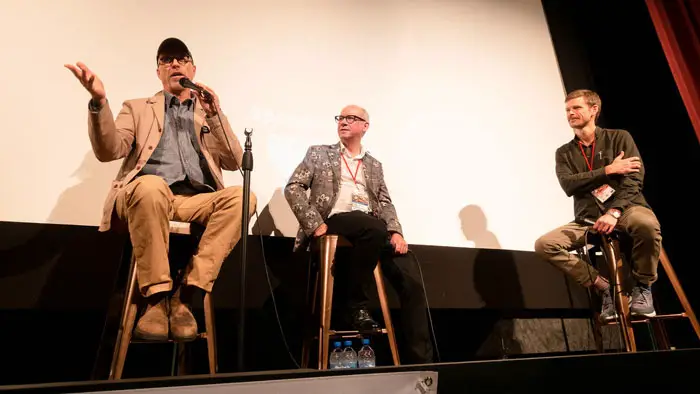 "The films this year will make you cry, laugh, take action and cheer—this is the power of cinema." – Brian Murnion
Billings is one of those places where if you don't like the weather, don't worry; in a few hours it's going to change. During Thursday's opening screening of an episode of the Smithsonian Channel's Epic Yellowstone the scenes of the river bathed in crisp, clear sunshine mirrored the conditions outside the theatre, but by the time the block party got underway, it was spitting rain and chilly, which guests warded off with fresh plant-based chicken and beef substitutes and ample supplies of sponsor Tito's Vodka and local Überbrew beer. The opening night featured a blessing by the Bear Canyon Singers, a Native American singing group, which included actor Eddie Spears of the Paramount series Yellowstone. Before the screening the festival paid a special homage to the late actor Peter Fonda, who made Montana his home.
Epic Yellowstone, narrated by Bill Pullman, charts the famed watercourse of the Yellowstone River, the longest undammed river in North America, from its headwaters in Wyoming to 700 miles away in North Dakota, where it's promptly dammed up into Lake Sacagewea. Beyond the breathtaking aerial, surface and underwater photography, the film completely demystifies the life cycle of the stonefly and beautifully captures the phenomenon of river surfing—a known sport in towns in the West.
"Bill Pullman watched every scene of the film before he narrated them," said "Epic Yellowstone" director Thomas Winston. "This meant a great deal to him as he has been coming to Montana long before he was a well-known actor."