Every year, Fantasia International Film Festival, which takes place in Montreal, Quebec, Canada, is a haven for the weird and wonderful. Genre films from all over the world are showcased. Big premieres and super cool revival screenings happen every night!
It's a film festival I'm so lucky to have been able to cover remotely for the past two years, but I can't wait to one day see all these awesome films on the big screen. There are still tickets available, so if you're in the Montreal area, go check out some of the amazing films Fantasia has to offer this year. Check out the full line up here.
Here are the five that I'm looking forward to the most, leave yours in the comments!
Alien Crystal Palace
Comparisons to The Room and an aesthetic that's part Brian De Palma/ part Nikki Minaj music video have me ready for what is sure to be a pretty ridiculous thrill ride for the senses. The fact that it's a French science-fiction film about an experimental filmmaker and her reincarnated former lover may be a factor as well. Arielle Dombasale' weirdo masterpiece hasn't screened too often so don't miss out on an opportunity to bask in all its avant garde B-movie glory.
This might be considered cheating, considering I've already seen this film, but it is sincerely one of the best horror-comedies since Shaun Of The Dead so if you are in Montreal during Fantasia, you must check it out. Elijah Wood stars as a painfully pretentious hipster on a search for his long lost father who was decidedly not who he expected. There's so much more to it than that but you'll have to go see it to find out what weird greatness makes this Ant Timpson film tick.
Will Forte can do no wrong in my book, so when I saw that he is playing an aging rockstar looking to make a sacrificial pact with the devil, I figure it's worth seeing. The fact that he goes to a rural Irish town and has to contend with a driving instructor/daughter of a famous TV medium who has paranormal sensitives herself (Maeve Higgins) made it all the more integral for me to see as soon as possible. You should too!
Jesus Shows You The Way To The Highway
I hadn't heard anything about this film, the title just jumped out at me, but I must admit Miguel Llanso's sci-fi adventure comedy sounds amazing. It's about a Russian computer virus taking over the CIA and two agents have to go into the virtual realm to destroy it. It sounds like every 70's/80's sci-fi movie I've always wanted to see and now I get to. I should also note that this is a joint production between Spain, Ethiopia, and Estonia and  that there are comparisons made between Jesus and Team America. SOLD!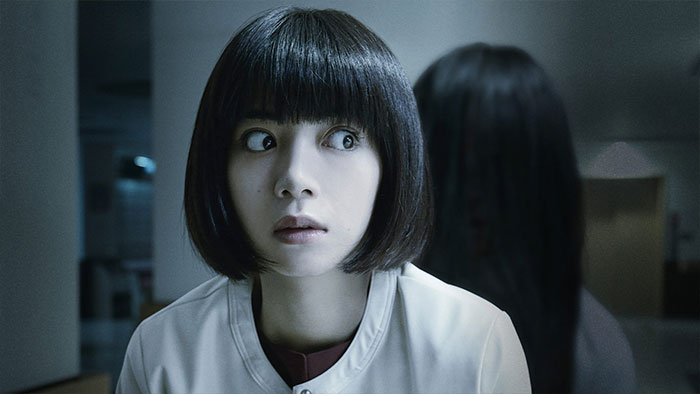 Sadako
Hideo Nakata, most well known as director of Ringu (what I consider to be one of the scariest films ever made), returns to the franchise that made him famous. Sadako is about the terrifying girl from the well, except now…there's two of them? I honestly don't even want to know much more than that until I see it. I'm just ready for Nakata to scare the hell out of me again! What is sure to be one of the most talked about horror films of the year premieres at Fantasia 2019.