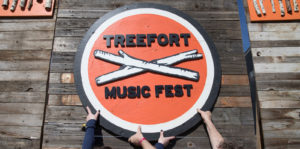 For five days, March 22-26, 2023, the city core of Boise, Idaho, transforms into a festival landscape celebrating independent music, art, and culture. Conceived over 11 years ago as an opportunity for Boise to host national and regional music while showcasing the local up-and-coming talent, Treefort evolved into a multifaceted celebration that receives wide community support. Over the years, Treefort has added to its music offerings to include Artfort, Comedyfort, Foodfort, Hackfort, Kidfort, Podfort, and several other forts, even how to make a fort, and, of course, Filmfort.
The dedication to independent film that FilmFort Director Chelsea Smith has curated for 2023 provides a diverse film experience with a selection of documentaries, narratives, shorts, and experimental films. In addition to the film screenings, FilmFort will host panels and Q&As with attendee filmmakers between two main venues—The Flicks cinema and the Boise Center for a pop-up micro cinema. Additionally, for 2023, the old Boise Greyhound Bus Station will host an experimental film project, Winter in Pluto, as part of a crossover event with Artfort and Alefort, providing local brews and music.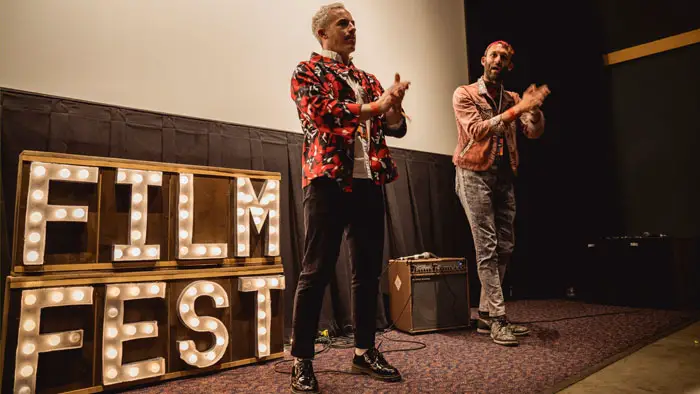 "At Filmfort, we celebrate collaboration inherent to the cinema with enthusiasm and style."
"Several forts always create their own space," says Smith, who is in her fourth year directing and programming Filmfort. "At Filmfort, we celebrate collaboration inherent to the cinema with enthusiasm and style. Think Slamdance meets SXSW but is artfully curated and manageable. Winter in Pluto at the Greyhound Bus Station will certainly catch people's attention."
According to Smith, Filmfort curates through an open submission process and relationships developed with filmmakers spreading the word over time. "The traction throughout the film community has been exceptional, and it shows in the quality of films we received," says Smith. "This year's Filmfort is a bit pared down, and we are celebrating shorts like many other film fests in 2023, especially since we are part of a major music festival, so shorts are accessible. We love shorts to take people on a ride through all kinds of genres."
Filmfort will present five feature films along with a special documentary Dusty & Stones, which chronicles cousins Gazi "Dusty" Simelane and Linda "Stones" Msibi, a country music singing from the tiny African Kingdom of Eswatini (known as Swaziland at the time of filming) who working for their big break. Unexpectedly, they are invited to record their songs in Nashville and to compete in a Texas battle of the bands. The film follows the duo on their journey. In addition, Dusty & Stones will perform live at Treefort. It's one of the many crossover events that make Treefort a unique experience of arts and cultural blending.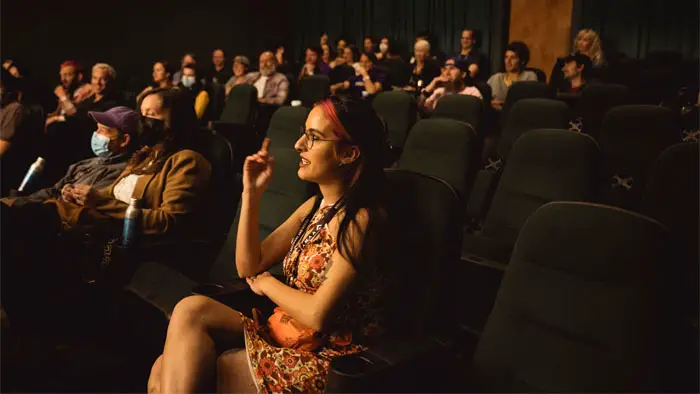 "…there's always a fringe element that mirrors what is happening in American indie cinema today…"
Other films include Song of the Cicada, chronicling the life of an eccentric mortician in Texas, Wake Up Leonard, a feel-good movie about feeling bad, ᏓᏗᏬᏂᏏ (We Will Speak), a documentary exploring the nuanced efforts to help save the Cherokee language from the brink of extinction, and Free Time, a film following a man named Drew who quits his job, then quickly decides he wants it back, and Elemental, a movie about reimagining our relationship with wildfire, something very close to life living in the West, especially in Idaho.
"We have throwback films like Wild Card, which is very Treefort, and a throwback retro film on video dating in the 80s," says Smith. "We also feature an Idaho film by a first-time filmmaker, Idaho Babe, a short, poetic documentary about the Idaho Buckaroo legend, Babe Hanson."
Smith adds that headline films at 7 pm are a draw. Still, there's always a fringe element that mirrors what is happening in American indie cinema today with this year's submissions about being jobless, finding your way, or navigating life as we know it today as a young adult.
"We have a wacky sense of humor, but our attention is artful," says Smith. "Whenever possible, we try to provide diverse perspectives. We like to present newly established and early-in-their-career filmmakers. Creating an enhanced experience is essential, which is very exciting."
Treefort Music Festival occurs in Boise, Idaho, March 22-26, 2023. For more information about passes and film-line for Filmfort, visit treefortmusicfest.com/fort/filmfort/ or visit treefortmusicfest.com.