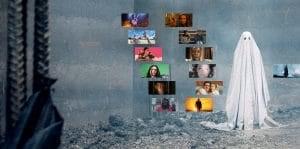 Lists. People on the internet love lists. Lists are powerful. Lists are meaningless. Lists really matter. Lists are not important and stupid. No, you're stupid. And that's how the conversation generally goes about lists of movies on the internet. 
We could argue about lists all day, but our favorite thing to debate passionately is movies. This year the combined Film Threat writers and staff viewed nearly 1,000 films. And after all of that fighting, our list bears a striking resemblance to other "Top" or "Best" of the year lists. We may have wasted our lives, but we won't waste yours. We broke our list up into two… Top 10 Movies (in wide theatrical release) and Top 10 Independent Movies (in limited release). Enjoy.
Top 10 Movies of 2017
Honorable Mentions:
The Post, I, Tonya, The Shape of Water, Call Me By Your Name, Guardians of the Galaxy Vol. 2, Star Wars: The Last Jedi, Spider-Man: Homecoming, Wonder Woman, Thor: Ragnarok, along with several more that we will continue to debate.
Top 10 Independent Films of 2017
Good Time
Honorable Mentions: Creep 2, Three Billboards, and too many more to name and argue about. More than likely, this honorable mentions section will be updated as we recall the best indies we've seen this year.