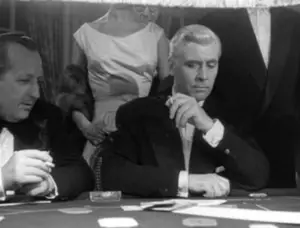 Cinema is an art form that is continually growing, adapting, and inspiring. Classic films have become iconic, since their inception, with stories, characters, and techniques that are remembered and reinterpreted in modern cinema. This appreciation for the classics enables filmmakers to create stories of beauty, adventure, and emotion while simultaneously pushing the boundaries of storytelling and technology. The modern cinema landscape is brimming with films that have taken great storylines and given them a new life, producing unique experiences that honor the past while also looking forward.
Inspired by The Golden Screen 
One example of this is "The Good Thief," a 2002 film shot in Nice and Monaco and featuring Nick Nolte as Bob Montagnet, a retired thief with a passion for gambling. In the film, Bob attempts to rob a Monte Carlo casino as his final mission. 
The plot of the film was actually inspired by the classic 1956 French film "Bob le Flambeur" ("Bob the Gambler" sometimes referred to as "Bob the High Roller"). This movie was based on a novel by Georges Simenon. It was shot on location at French Casinos in both Paris and Deauville and also served as an inspiration for other highly popular gambling-themed movies released years later. This list includes the iconic "Ocean's Eleven" series with both the 1960 and the 2001 versions, as well as "Hard Eight" by filmmaker Paul Thomas Anderson.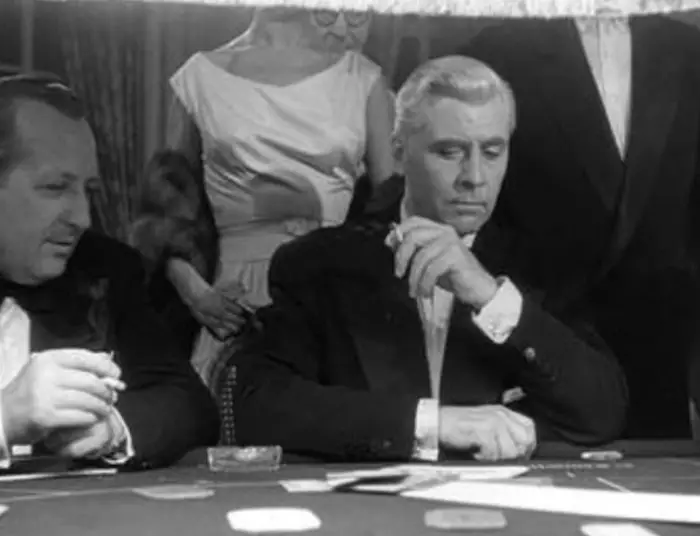 An Unfortunate Streak of Misfortune
The film, which is recognized as a precursor to the French New Wave and film noir genres, follows the story of Bob, a gambler living alone in the Montmartre district of Paris. Despite being an ex-convict and bank robber, he is well-liked by the local community and has managed to stay out of trouble for two decades. He has even formed a friendship with a police commissioner whom he once saved from danger.
One day, Bob learns of an opportunity to steal a share of 800 million French francs from a casino safe in Deaville during an important horse racing event. In order to carry out the heist, he must team up with his safecracker friend, Roger, and convince his new associate, McKimmie, to finance the operation. Bob assembles a team to carry out the robbery, but things take a dramatic turn when he becomes distracted by the allure of gambling.
Despite promising Roger that he would not gamble until after the heist, Bob succumbs to temptation and begins playing roulette and baccarat (the French "chemin de fer" version). He experiences an unprecedented winning streak and loses track of time. When he realizes that it is almost 5 am, the time of the heist, he attempts to cash in his chips and leave the casino.
However, as he hurries to exit, the police arrive and confront his heist team. 
A shootout ensues, and Bob is apprehended, facing a maximum sentence of three years in prison. Roger tells him that he might be acquitted with the help of a good lawyer, which prompts Bob to consider suing for damages. Thus, the film portrays the downfall of a once-reformed ex-convict and the consequences of giving in to temptation.
Critical Acclaim
Directed by Jean-Pierre Melville, the heist movie starred Roger Duchesne in the lead role of Bob. It was highly acclaimed for paying tribute to American gangster films while also marking a seamless transition to the emerging French New Wave of cinema. Upon its re-release in American theaters in 2001 by Rialto Pictures, Melville's fourth feature film received rave reviews. American film critic, journalist, screenwriter, historian, and author Roger Ebert included "Bob le Flambeur" in his prestigious Great Movies list in 2003, which serves as a guide to the most significant films in the history of cinema.