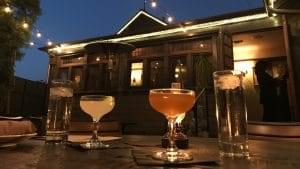 Alcoholism is the addiction to alcohol consumption. The condition has affected so many people including celebrities. Below are a few examples of celebrities who have struggled with alcoholism in the past…
Mary J. Blige
The famous "not gon cry" singer has publicly admitted to having struggled with alcohol and substance abuse. Speaking to LA times she opened up about a past of child molestation which plunged her into the world of alcohol and drugs. Other struggles that she encountered growing up in the Schlobohm Housing Projects in Yonkers, New York took her deeper into drug and alcohol abuse.
However in 2011 when the music legend Whitney Houston passed on allegedly due to a cocaine overdose, Ms.Blige wanted out. She began her journey to sobriety with the help of her husband Kendu Isaacs.
Bradley Cooper
Famously known for his comic films Bradley Cooper is one of the most popular actors in Hollywood. The irony of his case is that he dedicated himself to making other people laugh while he silently suffered from depression. Now sober for over a decade Bradley can't help but reflect on the struggles he experienced with alcoholism. In 2015 he talked about the effects of alcohol and how it made him distant to family and colleagues. In 2018 Cooper starred alongside Lady Gaga in an American Musical Drama film. He plays the part of an alcoholic which is a representation of what he went through with alcoholism.
Lindsay Lohan
Lindsay Lohan since a child has graced our screens with her remarkable acting skills. Just like any teenager blinded by fame and money with no proper guidance she fell into the alcoholism trap. To the public eye, she was a good child gone bad and that generated a lot of negative response. She struggled with alcoholism in her early twenties and the habit would progress until January 2007 when she first checked herself into rehab.
She spent 30 days getting rehabilitated at the wonderland center and was then released. Still, she couldn't stop taking alcohol and in May 2007 she is arrested again and taken to rehab for another forty-five days. Up until July 2013, Lindsay had a total of six attempts to sobriety constantly in and out of rehab.
Lindsay disappeared from the public and nothing about her alcoholism was heard. When she resurfaced she looked much healthier hence it is safe to assume that she beat the condition.
Robert Downey Jr.
Robert Downey Jr AKA Tony Stark has had his own share of struggles due to alcoholism. He blames his father Robert Downey Sr who was a filmmaker back in the day. At the age of six, Robert was introduced to marijuana and cocaine by his father. The two would constantly get high together and before Robert knew it, he was indulging in several other drugs like alcohol. When his parents divorced, he moved to California with his father and dropped out of school at 17. From then on Robert became an alcoholic until 2003 when he started his journey to sobriety. A lot of improvement has since been noticed.
Knowing about other people's journey to overcoming alcoholism gives hope to everyone who shares the same problem. Let us learn from their mistakes and start enjoying a sober life.