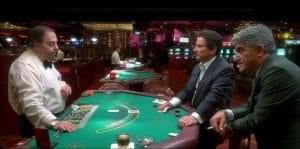 Movies always had the power to inspire us with their storylines and plot twists. To see our favorite actors in a role that we can identify with often made us daydream about having that lifestyle. That's why movies about gambling helped to popularize casinos and the whole gambling industry. 
Sure, actors portray gambling as a fun and cool thing to do  They are made in Hollywood fashion, and that is why we get attracted to gambling so easily. New players in Sweden often start their first game at https://casinonutansvensklicens.org/, as this portal is so easy to use that anyone can play on it, even without experience.
The popularity of gambling could never reach this level without these movies. So, the credit goes to them for popularizing gambling in general. 
Movies and Gambling as a Remedy for the Isolation Blues
Covid19 outbreak has brought many changes to our lives and made social distancing a normal thing nowadays. Going out to a busy casino is not the smartest thing to do right now. Luckily, the internet has made gambling possible again. Gambling on online UK casino makes social distancing a lot more bearable and less boring. 
You can now Play Slingo Rainbow Riches at the Official Slingo Site or many other titles without leaving your home. But, before getting online and start playing, you should consider watching a movie about gambling to get your hype going. After getting all pumped up, connect to a virtual world of excitement that these online casinos have to offer. You never know what might happen.
To help you choose the right title for you, we bring you our list of movies that anybody should watch before heading over to an online casino.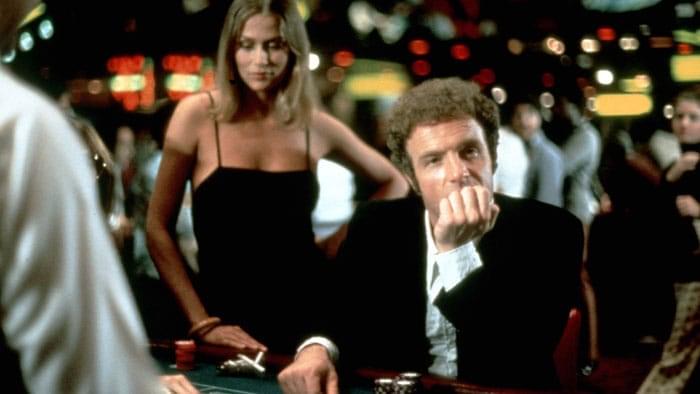 1. The Gambler
This movie from 1974 depicts the main character Axel Freed, an English professor who got addicted to gambling. The Gambler is one of the first films which show the bad side of gambling through an exciting story. The movie was rated at 7.2 on IMDb. In 2014 there was a remake of this movie starring Mark Wahlberg. So if you are not into watching an old movie, you should watch this latest adaptation.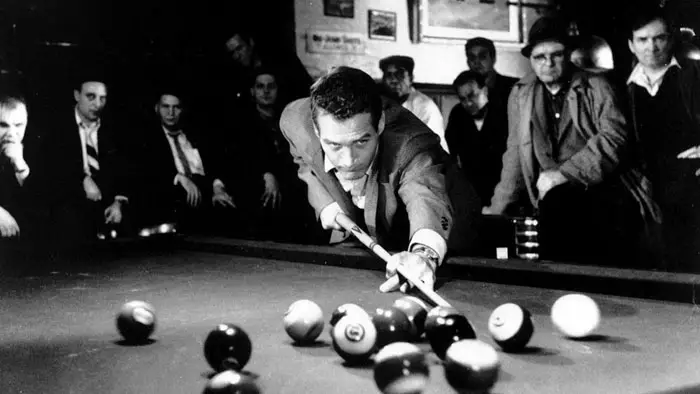 2. The Hustler
This classic movie from 1961 tells a story about a small-time pool hustler Eddie Felson played by Paul Newman. The film got great reviews from many famous critics at that time. It also won many different awards, and it even helped to popularize the game of pool. The storyline about gambling makes this movie exciting to watch, so we highly recommend it.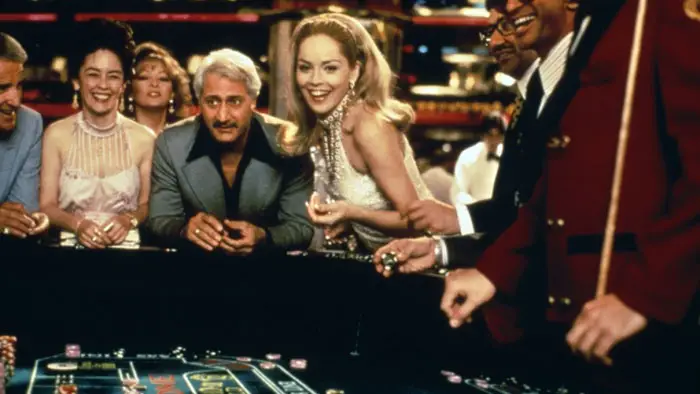 3. Casino
Robert De Niro, Sharon Stone, and Joe Pesci as co-stars make this movie a must-watch if you are into any kind of gambling or just a movie fan. Sharon Stone won a Golden Globe Award for Best Actress in a Drama for playing in this movie, so her performance will just amaze you. 
A story about the fight within the mafia for power will make you watch this movie in one breath. So, if you love action-packed mafia movies, this is the right movie for you.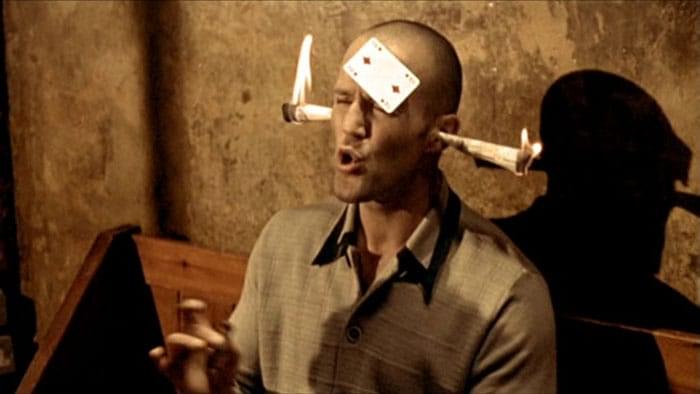 4. Lock, Stock, and Two Smoking Barrels
This R-rated British movie is the best movie on this list to make your adrenaline rush. The movie is full of action scenes filled with filthy language, gambling, and drug-related crimes. That makes it perfect for watching if you are looking tor hardcore action from start to finish. 
IMDb rated this movie with 8.2, which is a great result for this kind of a movie. If you've never watched it before, you should put it on your to-do list.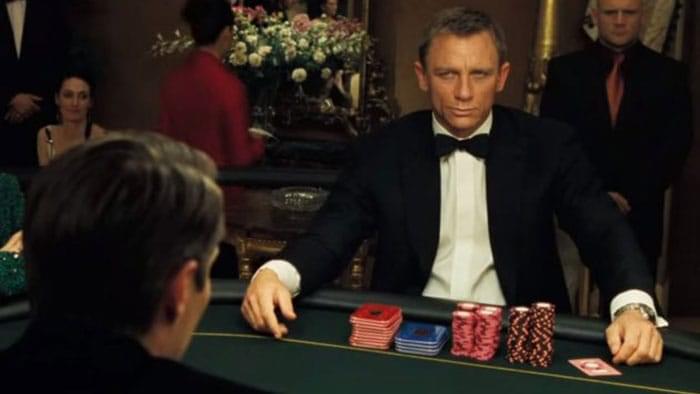 5. Casino Royale
A Bond movie had to be on our list. We cannot imagine it without mentioning the coolest character that ever hit the movie screens. Playboy lifestyle makes Bond movies very popular among men. In this adaptation, the Bond character, played by Daniel Craig, makes gamblers fantasize about being a secret spy. 
In this movie, he is always surrounded by beautiful women in a world-class casino in Montenegro. The movie lets us daydream about having this lifestyle, and that's what makes it so great to watch.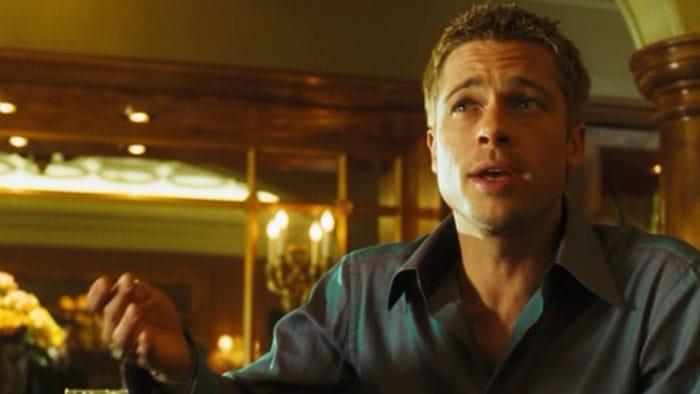 6. Ocean's Eleven
The last on our list is the movie that brought together so many superstar actors in one masterpiece. The movie is about the robbery of the holy place of gambling, the Bellagio Hotel and Casino. 
The gamblers can relate to this movie because of this and because it might motivate your gambling side to take bigger chances. This mind-blowing movie was a huge success at the box office in 2001, and it guarantees that you will watch every second of it closely. 
These all-time classics are just what you need to get your gambling mood on. There are many others, as seen on this site, which we can add to this list, but we think that these movies are, without a doubt, the best for a broad audience. 
Which movie do you think deserves a spot on our list? Let us know in the comment section.